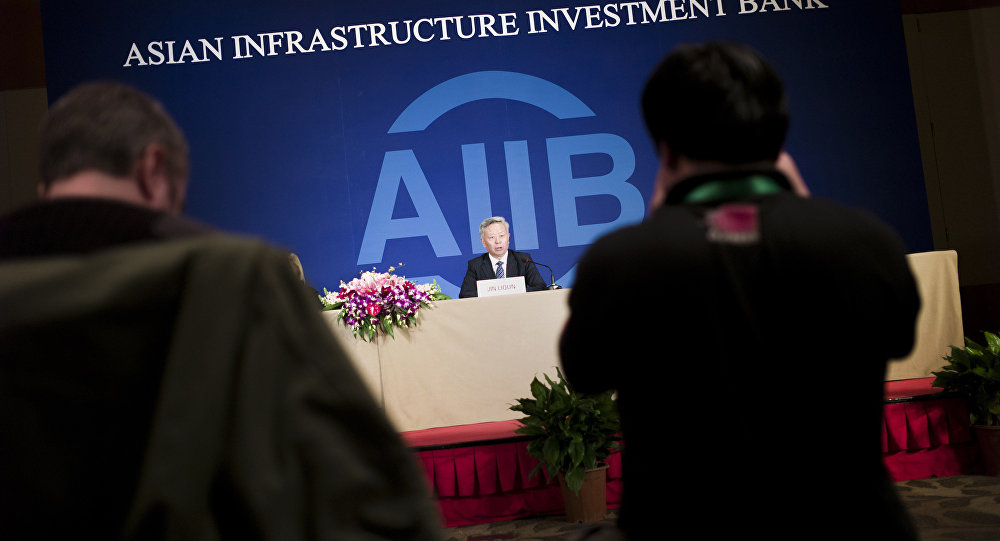 The Asian Infrastructure Investment Bank (AIIB) Board of Directors has decided to finance up to 10 projects to the total value of about $1 billion in 2016, Russia's Deputy Economic Development Minister Stanislav Voskresensky said Wednesday.
"According to the preliminary agreement, there should be 5-10 projects, worth $1 billion in total," Voskresensky told the television channel Rossiya-24.
He added that Moscow hoped the bank would fund projects in Russia it considered to be important.The AIIB is a China-sponsored international financial institution, established with the aim of investing in infrastructure projects in the Asia-Pacific region. Currently, the financial organization has 57 founding members, including a number of major European economies. China is the largest shareholder in the bank, followed by India and Russia.
Russian Economic Development Minister and AIIB Board of Governors member Alexei Ulyukaev said on Saturday that the bank was set to begin considering infrastructure and energy project loans by the second quarter of 2016.