Africa starts the New Year with many burning issues that escalated in 2015 and need urgent action. The crisis in Burundi, where grave human rights violations are continuing, and the war in South Sudan are the two most pressing among these.
This year will also see a number of important elections taking place in Africa. Uganda's presidential polls are being held next month, and those scheduled for the Democratic Republic of Congo later this year will also be top of mind for most Africa watchers.
It will also be a very challenging year for Nigeria's President Muhammadu Buhari, who will now have to make good on his 2015 election promises.
This includes effectively dealing with terror group Boko Haram and bringing back the kidnapped Chibok girls. Africa's most populous nation will also look to him to continue the fight against corruption and boost economic development, despite the slump in the oil price.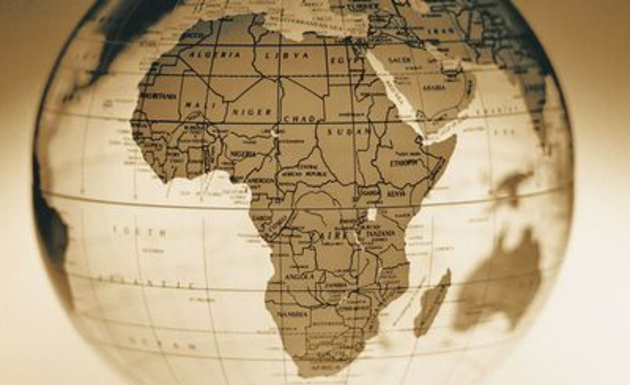 But what are we missing, beyond the big newsmakers?
In 2016, we should watch for surprises from unexpected quarters. One of these might be from Zimbabwe. President Robert Mugabe, who turns 92 next month, is not immortal – even if his supporters vow to push him onto the stage in a wheelchair to celebrate his victory at the next party elections in 2019.
Will Zimbabwe be 'made ungovernable' by unhappy citizens?
The New Year was barely a few days old when protests broke out in Harare's densely populated Chitungwiza municipality. Taxi drivers and owners protested violently against a new operating licence fee on commuter vehicles, which is likely to push up prices even further for commuters who already struggle to make ends meet. According to local media, former finance minister and opposition leader Tendai Biti warned that in 2016, Zimbabwe would be 'made ungovernable' by citizens unhappy with Mugabe and the ruling Zanu-PF.
How likely is it that full-scale violence could break out in Zimbabwe? For now, concerns around instability focus mostly on the succession battle. Between 2000 and 2014, political conflict in Zimbabwe was predominantly between Zanu-PF and the opposition Movement for Democratic Change, and its offshoots.
Following the ousting of former deputy president Joice Mujuru just over a year ago, focus has now shifted to the ruling party itself. Mujuru and former party stalwarts like Didymus Mutasa were expelled from Zanu-PF, and analysts are watching closely to see if they will team up with the opposition against Mugabe.
Mugabe's wife, Grace, has since stepped into the fray. After being appointed head of the Zanu-PF Women's League, she acts as though she is single-handedly steering the once all-powerful former liberation movement. Deputy President Emmerson Mnangagwa, the heir apparent, has been playing his cards close to his chest. He's been showing loyalty to Mugabe and his spouse; but how long will this last?
All 15 members of the AU Peace and Security Council are up for re-election
Zimbabwe, once the breadbasket of Southern Africa, is an important member of the Southern African Development Community (SADC). If large-scale conflict erupted here, it could be disastrous for the entire region.
The African Union (AU) and the AU Peace and Security Department, however, also have to look at smaller, less influential states in 2016. An ongoing challenge, which might come to a head following next month's elections, is the situation in the Comoros.
Over the years, the AU has been very active in bringing stability to the Indian Ocean archipelago, though few have taken notice. In November, AU Commission Chairperson Nkosazana Dlamini-Zuma sent Tanzania's recently retired former president, Yakaya Kikwete, to Moroni to discuss the current political crisis with all actors.
The decision was sparked by former Comorian president, Ahmed Abdallah Mohamed Sambi's insistence to stand for elections, despite a rotating arrangement between the three islands that make up the Comoros. On 25 December, courts in Moroni rejected Sambi's candidature. He has not yet indicated whether he would challenge this ruling. Elections are slated for 21 February.
As the AU Peace and Security Council (PSC) tries to grapple with the many peace and security challenges in 2016, the institution itself is in for a major overhaul this year. This will be something to watch, since those are the voices that will weigh in on Africa's most concerning crises.
All 15 members of the PSC are up for re-election at the end of this month. Speculation is rife whether AU heavyweights like Nigeria, South Africa, Algeria and Ethiopia will retain their seats. The decision will be made at the upcoming 26th AU summit, which takes place in Addis Ababa from 23 to 31 January.
Francophone Africa will see a number of important elections this year
Later in the year, a decision will also have to be made about a new AU Commission Chairperson. Dlamini-Zuma is allowed to stand for re-election, but many at the AU anticipate that she might step down to campaign for the presidency back home in South Africa.
South Africa itself will be important for Africa watchers, since 2016 might just be the year that President Jacob Zuma is forced out.
Calls for the increasingly unpopular Zuma to step down intensified in 2015. The corruption scandal around his Nkandla homestead still lingers, and the last straw for many was his disastrous decision in November to replace the country's trusted finance minister.