World Trade Organisation (WTO) members stuck to their guns at the opening of the tenth ministerial meeting as opposing camps emerged on the first day of the Nairobi talks.
Developed nations including the Australia and European Union (EU) insisted that a deal on Doha Round could not be reached while developing countries insisted the agenda must be included in the talks.
The developed nations feel the talks that have been stuck for 14 years should be wound up to pave way for new issues.
The developing world, including Kenya insisted on their opening remarks made by Foreign Affairs Permanent Secretary Karanja Kibicho, that promises made at Doha especially around agricultural subsidies that distort trade must be delivered.
Germany, Canada and Italy proposed avoiding the tough issue to deliver a compromise package to ensure a multilateral system remains in place.
EU Commissioner of trade, Cecilia Malmström said Nairobi should deliver on realistic outcomes especially in a package for the least developed economies (LDCs) — a group of 48 countries.
"We have the obligation to deliver for LDCs. The issues in front of us are doable if we have enough leadership. Time has come now to conclude the (Doha) deal so we can set out realistic outcomes to make the multi-lateral fairer and doable," she said.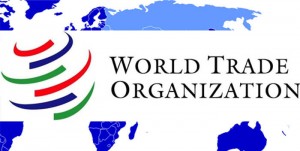 DIFFERENT RESULTS
Ms Malmström said EU was prepared to support more beneficiary rules of origin, market access by enhancing border trade, but would not 'continue to do what we have been doing in the 15 years and expect different results'.
She added that insisting on Doha in Nairobi will only deliver smaller outcomes.
China minister of Commerce Gao Hucheng insisted that Doha Round must be implemented to reduce growing gaps between the rich and poor countries as a result of unequal opportunities.
"The Doha round is important, it is the development round, and development is the key to resolve global issues we face today," Mr Hucheng said.
Brazil's Foreign Affairs Minister Mauro Luiz Iecker Vieira said they were committed to leaving Nairobi with an agreement on prohibition of agricultural subsidies and a package for the LCDs.
He stated that failure to deliver on this will mean that the outcome would be cosmetic and the credibility of WTO would crumble.
Australia's Trade Minister Andrew Robb said the ministers were putting the multilateral system at risk by sticking to the thorny issues.
He warned that WTO has failed to deliver on any tariffs since the Uruguay Round while Free trade agreements and plurilateral pacts are flourishing outside WTO.
DISPUTE RESOLUTION
"We have had 300 free trade agreements and 100 are under negotiations as well as the plurilateral like the Information Technology Agreement, which bring new dynamics to negotiations, this should be a sobering reflection to address the negotiating function," he said.
Mr Robb added that a threat to WTO's negotiating function would bring down its dispute resolution and trade review arms which hold the stability of global trade.
Indonesia Trade Minister Thomas Lembong said that emerging markets are facing a strain as their currencies depreciate and if a deal is not reached the economic downturn may be worse.
"I would like to suggest that any attitude that connote that there is very little to gain and nothing to lose is profoundly mistaken. We in Indonesia believe it is imperative to come out of Nairobi with a small package and not leave Nairobi with a zero result outcome," Mr Lembong said.
Mr Robb called for a balanced outcome that would deliver an export competition on export competition in agriculture and the LDC package.