Harare — The Week of the Programme for Infrastructure Development in Africa (PIDA) in Abidjan, Ivory Coast, focusing on the continent's infrastructural development ended today with resolutions that could catapult huge advances for Africa.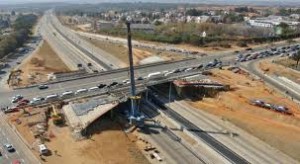 The PIDA Week, 13 to 17 November, is the first of its kind since it was endorsed by African heads of state in 2012 and it brings together partners in infrastructure in different areas including energy, ICT and cross-border infrastructure aimed at measuring progress in implementation on the developing continent.
A decision to turn the PIDA week into an annual event on Africa's development calendar would help in preparing and formulating measures to be undertaken by African heads of state and governments where high-level political decisions could be fast-tracked to implement PIDA projects.
And an example of a PIDA regional infrastructural project is the 1028km Abidjan – Lagos corridor linking countries such as Ghana, Togo and Benin. The objective of this project is to not only improve roads but to promote trade and ease the customs and data reporting and dissemination.
According to the New Partnership for Africa's Development, Nepad, PIDA will help formulate measures that need to be addressed by African Heads of State and Government, including policy decisions necessary for tackling barriers hindering infrastructure development.
PIDA is a brain-child of the African Union Commission (AUC) and the African Development Bank (AfDB) owing to what officials at the PIDA week attributed to delays in development across the African continent.
"The delays that Africa accumulated during colonization gave to the Continent an infrastructure system that harms its own development. PIDA is a strategy to break those barriers and set continental priorities which brought consensus and commitments both at technical and political levels," said Nepad's Chief Executive Officer, Ibrahim Mayaki at the PIDA week.
According to African Union Director of the Department of Infrastructure and Energy, Dr Aboubakari Baba Moussa, PIDA week is also aimed at bringing together all PIDA-related meetings like the Steering Committee, the Council for Infrastructure Development (CID), the Infrastructure Consortium for Africa (ICA) meetings and the Continental Business Network meeting.
And this year, the PIDA week ran from the 13th of November under the theme, Accelerating Infrastructure Implementation for Africa's Integration.
For this continent, PIDA has fifty-one infrastructure projects in its programmes set for implementation at an estimated cost of 80 billion dollars under the first phase. These are set to be completed in 2040 at a cost of 360 billion dollars.
Thanks to the PIDA meeting, African journalists have also been challenged to tell the continent's success stories.
"Here comes the importance of PIDA because the real challenge to Agenda 2063 is to translate political statements and commitments into concrete actions not just by envisioning several measures at regional and national levels, but by integrating the targets of Agenda 2063 into planning and all implementation levels," said Mekki Elmograbi, PIDA Journalists' Network Coordinator on the sidelines of the PIDA meeting in Abidjan.
Attending PIDA week were representatives from various regional and international organisations, among them were the AUC, Nepad, AfDB, United Nations Economic Commission for Africa, regional economic blocs like Ecowas, Sadc, Comesa, Economic Community of Central African States, East African Community, Inter-governmental Authority on Development and the Germany Agency for International Development.