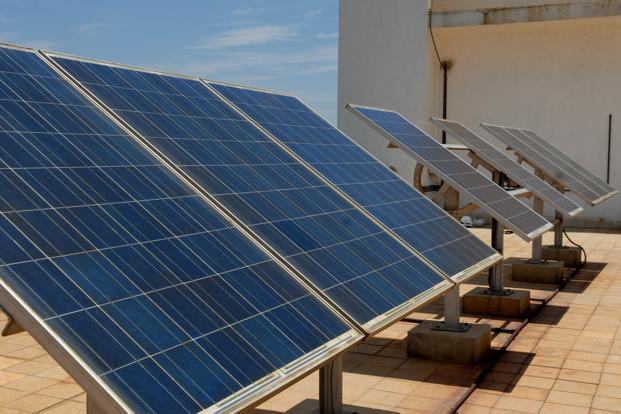 About 63% of the total imports of solar power panels have been from China during the first two months of the current fiscal, Parliament was informed on Thursday.
As many as 1.90 crore solar power panels were imported from China out of the total imports of 3.02 crore panels in April-May, New & Renewable Energy Minister Piyush Goyal said in a reply to Lok Sabha.
Solar panel imports from China constituted over 70% of the total imports of country in the previous fiscal.
India imported 16.15 crore solar panels last fiscal, of which 11.35 crore were from China.
Similarly, in 2013-14, solar panel imports from China constituted over 65% of total imports by the country.
India imported 15.41 crore solar panels in 2013-14 which includes 10.04 crore from China.
Other countries on which India depends heavily for import of solar panels include Taiwan and Malaysia.
The minister said the total annual installed domestic manufacturing capacity of the solar cells and modules is 1,328 MW and 2,523 MW respectively.
He listed several initiatives taken for promoting domestic production that include reduction/exemption of custom and excise duty on several input raw materials required for manufacturing of cells and modules.
The government also provides capital subsidy for manufacturers under special incentive package scheme (SIPS) & Modified Special Incentive Package Scheme (M-SIP).
Earlier this year, government increased India s solar power capacity target under the Jawaharlal Nehru National Solar Mission (JNNSM) by five times from 20,000 MW to 1,00,000 MW by 2022.
This target comprises 40,000 MW of rooftop solar projects and 60,000 MW through large and medium scale grid connected solar power projects.