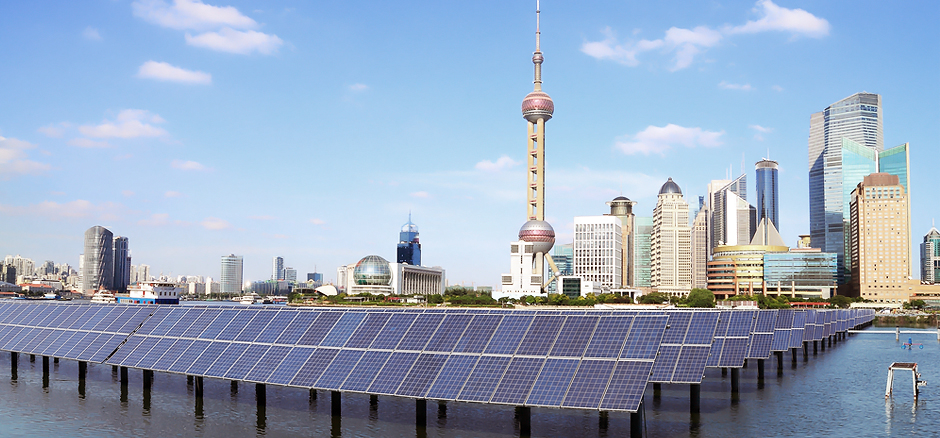 Chinese President Xi Jinping's upcoming visit to Washington in September comes on the heels of cyber accusations, tensions in the South China Sea, and grumbling about China's currency devaluation — all just as a new U.S. election cycle starts to kick in, a time notorious for being tough on China. The Obama administration faces a narrowing window for engagement with the Chinese, who have viewed the United States' "pivot" to Asia as a containment rather than an engagement strategy.
Still, there has always been one topic that both sides have been able to agree upon. From President Barack Obama's first visit to Beijing in November 2009, which heralded a new U.S.-China renewable energy partnership, to his most recent visit five years later, featuring an "historic agreement" to reduce carbon emission growth, both sides agree about the need to reduce greenhouse gases. However, even a common goal as well intentioned as saving the planet can be derailed without an understanding of the underlying frictions that have prevented bilateral cooperation between the world's two largest carbon emitters.
The United States and China are currently in the midst of negotiating a Bilateral Investment Treaty (BIT), which has the potential to create new incentives to invest in each other's clean energy sector. With China not in the U.S.-led Trans Pacific Partnership (TPP) trade agreement and the United States not involved in Asia's Regional Comprehensive Economic Partnership (RCEP) trade initiative, the U.S.-China Bilateral Investment Treaty offers a singular opportunity for the two countries to engage, and not to favor the red or blue, but the green.
According to Melanie Hart of the Center for American Progress, moving toward a clean energy economy in the United States will require more than $1 trillion of investment in the electricity grid, new fuels, mass transit, power generation, and manufacturing. The United States is a relatively secure investment destination, home of leading solar technology, and has a strong domestic market for clean energy.
Meanwhile, China, with about $3.8 trillion in foreign exchange reserves, is increasingly employing its money towards outward investment and has strong incentives to invest in clean energy. In China, coal accounts for about 60 percent of China's CO2 emissions, which are causing massive health problems because of the smog they generate as well as social discontent. In June, Chinese Premier Li Keqiang submitted a carbon-curbing plan to the UN, pledging to cut China's greenhouse gas emissions per unit of gross domestic product by 60-65 percent from 2005 levels.
Meanwhile, companies like Apple, Google, and even Goldman Sachs have been trailblazing investment in solar energy. In February, Apple Chief Executive, Tim Cooke announced an $850 million agreement to buy enough solar energy from lead developer, First Solar, to power all of its California operations.
On the other side of the Pacific, China is creating financial incentives for clean energy too, though by providing free or low-cost loans and artificially cheap input components, land, and energy designated to promote the renewables sector. In April, Apple made forays into the China arena, agreeing to back two larger solar farms in China. Both sides have recognized the need to adjust domestic policy and provide government support, but can the two countries work together? Few companies have been able to help capture clean energy's positive externality, and the U.S. and China have yet to figure out how to make collaboration happen at the international policy level.
Financial support for clean energy does not measure up to the tax breaks and other policies propping up fossil fuels. An IMF study estimated that the cost of global fossil fuel subsidies in 2015 would amount to $5.3 trillion or $14.5 billion a day. China's energy hungry domestic market could help validate new technologies that burn coal more cleanly. The U.S. demand for residential solar has also risen dramatically and stands to benefit from Chinese investments that could help finance more clean energy jobs. As the two biggest carbon emitters globally, the United States and China have the most to gain from allowing clean energy to access international markets of scale.
The United States has the opportunity to set a new tone before Xi's state visit to the White House this September and seize upon this opportunity where interests align. The visit could perpetuate economic tensions and frictions that have lasted since China's ascension to the WTO in 2001, or establish a more cooperative relationship towards a sustainable future that better aligns economic incentives with environmental ones under a green BIT.