WASHINGTON, June 10 (Xinhua) — The World Bank on Wednesday tamed down its estimate of the global economic growth from 3 percent to 2.8 percent for this year, with developing economies facing a string of challenges.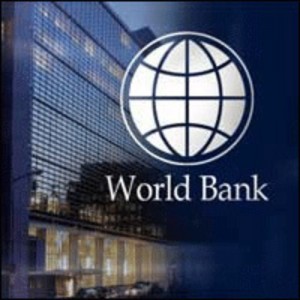 According to its latest Global Economic Prospects report, high- income countries are projected to grow by 2 percent this year, 0.2 percentage points lower than its last estimate in January. Developing countries are now projected to grow by 4.4 percent, 0.4 percentage points than the previous calculation.
The U.S. economy is likely to grow 2.7 percent, and the euro area to grow 1.5 percent. The Chinese economy is expected to grow 7.1 percent.
"Developing countries face a series of tough challenges in 2015, including the looming prospect of higher borrowing costs as they adapt to a new era of low prices for oil and other key commodities, resulting in a fourth consecutive year of disappointing economic growth this year," according to the report.
"Developing countries were an engine of global growth following the financial crisis, but now they face a more difficult economic environment," said World Bank Group President Jim Yong Kim in a statement.
With an expected liftoff in U.S. interest rates, borrowing will become more expensive for emerging and developing economies over the coming months, the report said, adding this process is expected to unfold relatively smoothly since the U.S. economic recovery is continuing and interest rates remain low in other major global economies.
However, there are considerable risks around this expectation, the report argued. Just as the initial announcement of U.S. policy normalization caused turmoil in financial markets in 2013 — now referred to as the "taper tantrum" — the U.S. Federal Reserve's first interest rate increase, or liftoff, since the global financial crisis could ignite market volatility and reduce capital flows to emerging markets by up to 1.8 percentage points of GDP, the report said.