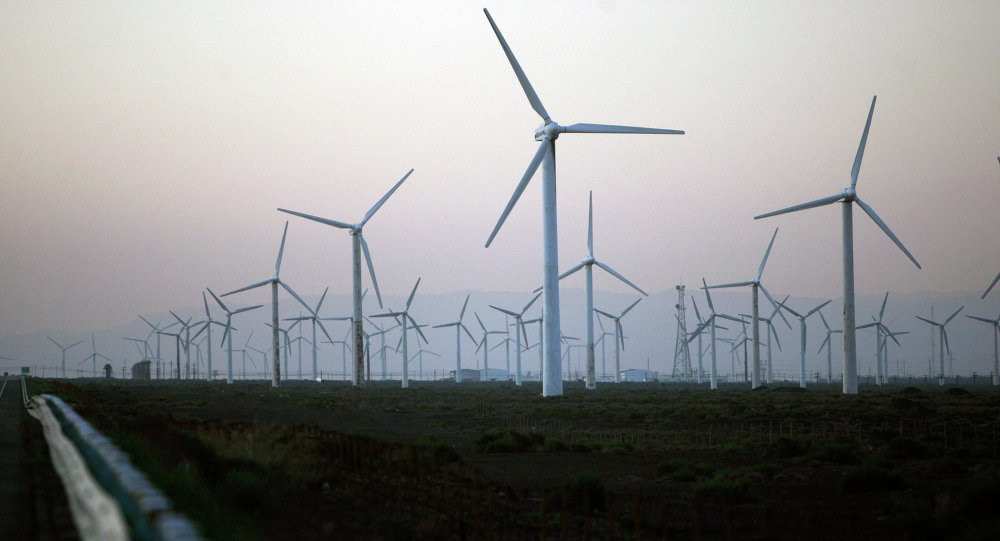 Goldwind, the second-largest wind turbine manufacturer in China and the third-largest in the world, has signaled that it is ready to further its foray into the Russian market, Goldwind spokesman Tan Yin told the Russian news agency RIA Novosti.
"We certainly pay attention to the Russian market. As far as I know, there is a partnership [with Russia] for the development of our capacities in the country," Tan Yin said.
He also stressed that "Russia has always been a big market" for the sale of Goldwind products.
Founded in 1998, the company employs more than 5,000 people in its offices and facilities; it has a presence in 14 counties across Asia, Europe and the Americas.
Goldwind is mainly engaged in researching, developing, manufacturing and marketing large wind turbine generator sets. The company's main products include a 1.5 MW Permanent Magnet Direct Drive and 2.5 MW PMDD series wind turbine sets. Additionally, the company manufactures 600 kW series and 750 kW series wind turbines.
Goldwind also provides a wind power technology service, develops and sells wind power projects and has a technology transfer service.
Internationally, the company is known for its innovative research in the field of offshore wind power sets. Goldwind cooperates with more than 200 manufacturers worldwide, including companies from Germany, Turkey and the United States.