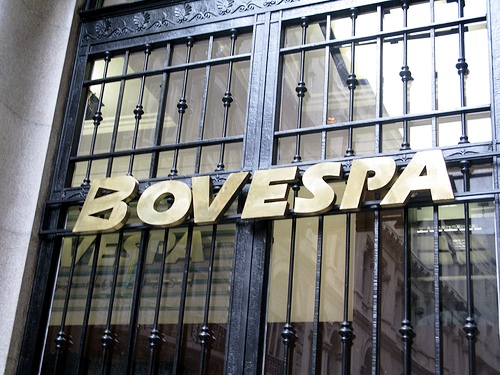 This has not been Brazil's year. Mired in a deep recession, the country lost its investment-grade rating from S&P in fall and stocks are down this year.  Yet one company sees an opportunity in the Brazilian financial markets. ATS Brasil, a joint venture of NYSE Euronext and ATG, is hoping to launch a new Brazilian stock exchange in 2016, to compete against BM&F Bovespa.
"We are trying to change the whole status quo of the Brazilian capital markets," said Alan Gandelman, CEO of ATS Brasil. "And one of the starts we thought would make a lot of sense is to open a competitive exchange in Brazil." Gandelman said he wants to break the Bovespa's monopoly on the market, and has to sell that idea to investors.
"You have to go and convince people, people who actually matter in the markets' community, and show that what has been happening in Brazil could be much better," he said. Gandelman believes a new exchange can attract more companies to list their shares. "We have in Brazil today 360 listed stocks. That places us in the company of countries like Vietnam, Mongolia and Iran, in terms of the number of listed companies," he said. "And we're talking about the sixth, seventh economy in the world."
Gandelman also sees opportunities for increasing retail investment. "We have about 400,000 people who own stocks. That is point-two percent of the population," explained Gandelman. "If you look into countries like Ghana, Zambia and Kenya, their ratio is much higher than Brazil's. So there has to be something wrong going on in Brazil."
Plans for the new exchange have been in the works before Brazil's economy took a downturn, and Gandelman is continuing to push forward. "If you are willing to put an exchange together, you cannot try to guess the best timing," he said. Gandelman added that exchanges are probably the most resilient players in the financial world, citing the longevity of the New York Stock Exchange and the Rio Stock Exchange.