In the past couple of years, Chinese technology organisations have been eyeing different parts of the globe, especially India, Brazil and Indonesia. Some of them include Xiaomi, Tencent, One Plus and, more recently, Baidu. If you look at the penetration of search engines across the globe, the whole region of China is painted in the colours of its search engine Baidu.
India is where China was in 2003 -2004 in terms of internet and smartphone penetration," says Mingyuan Li, VP Baidu.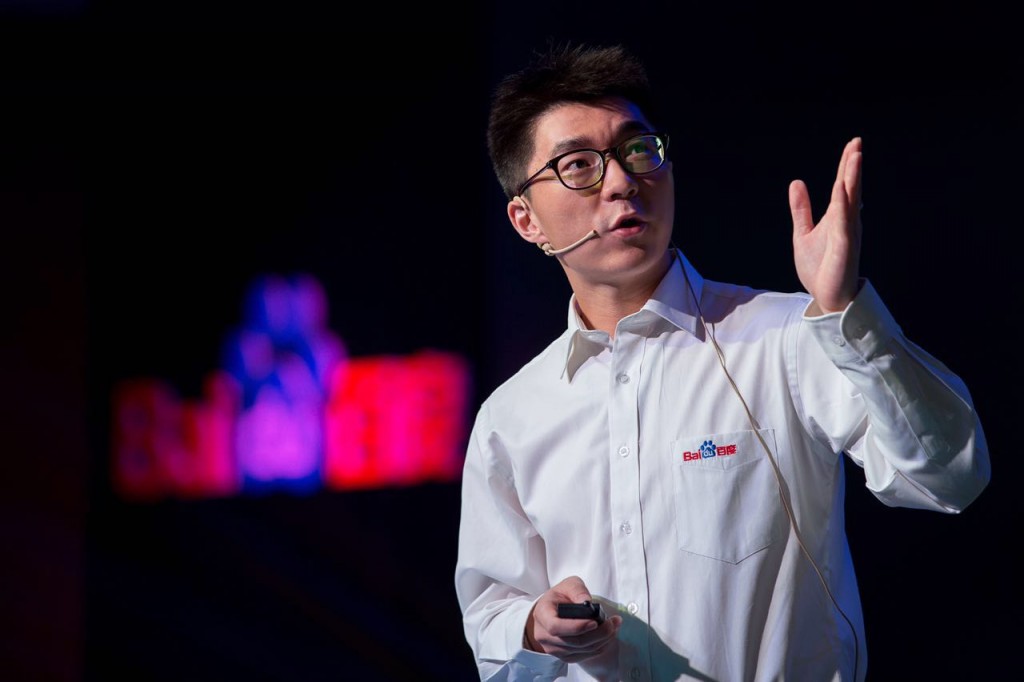 Similarities and differences
With the increasing use of mobile penetration across the country, many Chinese tech companies now eye India as a powerful and potential market. As a strategy, Baidu begins with identifying countries similar to the Chinese markets, taking into account factors like population, stage of internet and mobile potential and growth trajectory. Instead of rolling out a generic offering, Baidu chooses a select set of products for each country and it also places a strong penetration of its offline-to-online mobile products. One example of such kind penetration is Brazil.
Is Baidu eyeing India with a similar expansion model? Explaining why the Indian market may interest the company, Mingyuan says, Smartphone adoption and internet penetration are growing hand-in-hand, and are both increasing rapidly. Over the next several years, millions of people will be buying smartphones and using those phones to go online for the first time ever. That's a very similar situation to how the internet industry developed in China."
Building partnerships
The team believes the Indian market has the perfect environment for making meaningful connections and forming long-lasting relationships with partners who are just starting to tap into the vast potential of this internet landscape. Mingyuan says that the mobile telecom infrastructure in these markets is similar to that of China's just a few years ago. He adds that they believe their experience in China will help them take on the challenges that come with a rapidly evolving tech landscape.
Mingyuan says that apart from obvious similarities – population size, rapidly-growing internet and smartphone penetration rates and government support for internet programmes – India also has an active startup culture that looks to Silicon Valley for inspiration. "The Indian tech players grapple with the difficulty of reaching a broad swath of users across a multi-lingual environment, a challenge that Chinese companies are intimately familiar with," adds Josh Fenn, Senior Marketing Manager, Baidu.
Following the O2O model
Josh says that they see a differentiation more in terms of adopting the O2O business models that are geared toward people's lifestyles, where the investment funds are coming from, and the rate of internet infrastructure expansion. This, he adds, is true for any country and not specific to India.
In the short term, Baidu plans to continue to grow their existing products in India – DU Battery Saver, DU Speed Booster, MoboMarket and ES File Explorer – and also seek out more meaningful local partnerships. In the not-too-distant future, Josh says, they would like to play a greater role in connecting people to services here. "Our experience in developing an O2O ecosystem in China will be very helpful in this regard," adds Josh.
Acquisitions and expansions
In line with their expansion plans in Brazil, Baidu had acquired Peixe Urbano, the Brazilian daily deals site. Post this, Peixe Urbano went ahead to adopt the operational and technological practices of Nuomi Baidu's daily deals site. Some of these practices included mobile redeemable coupons, push messaging improvements and tweaking of discounts.
So will Baidu look at acquisitions in India? "We definitely plan to increase our overall investment in the Indian market in the future. Investing in a local company is not outside the realm of possibility, when the time is right," adds Josh.
As of May this year, Baidu's market cap was at USD 71.4 billion. Mobile business accounted for close to 50 per cent of the company's total revenue in the first quarter if the year. Baidu wallet, it's online payment services counted close to 26 million users and the Baidu food-delivery service spread to close to 70 cities in China.