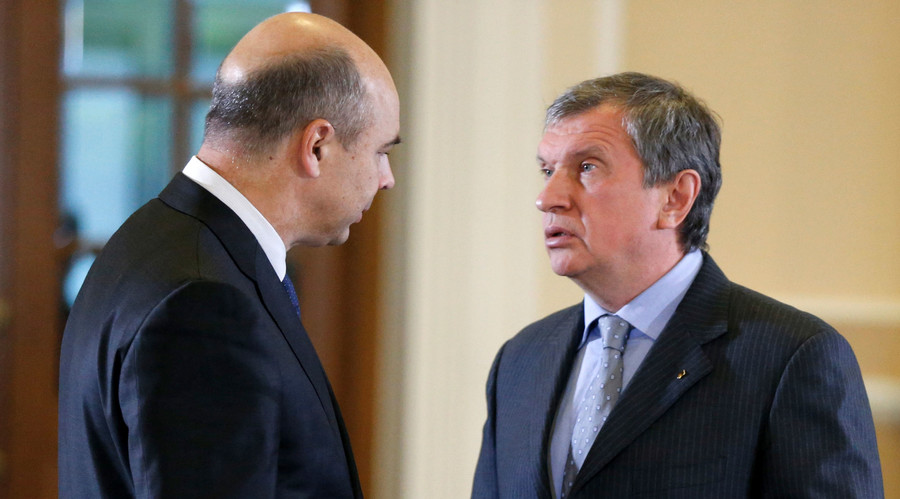 The decision by the US Federal Reserve to raise rates for the first time since the financial crisis marks the beginning of the strong dollar era. This in combination with falling crude prices poses a new challenge for the Russian economy in 2016.
But out of all the major oil producers, Russia may be best suited to deal with a strong dollar and cheap crude. Russian oil companies pay most of their expenses in domestic currency (a weak ruble) while getting hard currency (a strong US dollar) for their product.
The Kremlin has the option to force Russian oil companies to sell more of their dollar revenues and increase taxes. This would solve two problems. Converting dollars to rubles would strengthen the domestic currency and extra taxes would fill the budget holes.
Other oil producers may not be as fortunate. Despite falling oil prices, Saudi Arabia is refusing to cut crude output in order to defend its market share. Riyadh is hoping to squeeze out its competitors, primarily the US and Russia. But that's a dangerous game as Saudi Arabia is at risk of depleting its financial assets within five years.
In a move that some see as Moscow calling Riyadh's bluff, Russia's Finance Ministry announced in December that it is drawing up plans based on the price of oil as low as $30 a barrel until 2022. That scenario would have devastating implications for OPEC, according to Russia's Deputy Finance Minister Maxim Oreshkin.
The economies of less affluent OPEC states are struggling with low oil prices. Algeria, Angola, Nigeria and Venezuela, have been calling for production cuts in order to increase prices.
On the other side of the Atlantic, the prospect of Washington lifting its four-decade ban on oil exports seems like another game changer for Russia. However, American crude producers may not be willing to export oil if the price stays low. If a barrel is more expensive to produce than the market price, it is more likely that US oil companies will slow production and stay on the domestic market.
However, the Kremlin is facing it's own domestic battle. Russian oil majors are opposed to the Finance Ministry's plan to dip in to their war chest. According to Rosneft CEO Igor Sechin, stripping oil companies of extra revenue means leaving Russia's key economic sector without money for development.
Finance Minister Anton Siluanov wants oil companies to pay three times more in taxes than they pay currently – 600 billion rubles instead of the current 200 billion.
According to Siluanov, without "devaluation extractions" the budget deficit would grow, making the government borrow and withdraw resources from the private sector and raising rates.  The more the oil sector gets, the less goes to others, he said.
Another possible move for Moscow to fill the budget is to depreciate the ruble against Western currencies. However, ruble depreciation is a direct way to skyrocketing inflation, reducing domestic incomes and consumer demand – one of the biggest problems for the Russian economy in 2015. And the Kremlin's target for this year is to cut inflation to 6.4 percent from more than 12 percent in 2015.