The telecommunications giant has raised its revenue targets and is investing in data services as smartphone usage rises in its markets.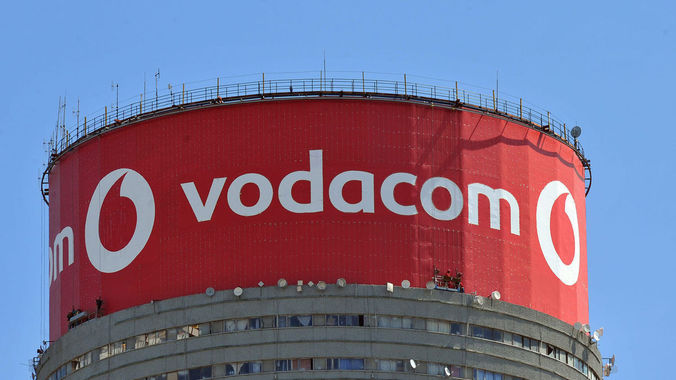 Vodacom, Africa's largest wireless operator by market value, raised three-year targets for revenue and earnings as rising investment in its network delivers growth in South Africa and international markets.
Service revenue will probably rise by an average percentage in the low-to-mid single digits over the next three years, while earnings before interest, taxes, depreciation and amortisation (Ebitda) is seen rising by mid-to-high single digits, the Johannesburg-based unit of Vodafone Group said on Monday. The company had previously forecast low single-digit growth for service revenue and mid-single digits for Ebitda.
The raised targets don't include any acquisition or award of additional spectrum Vodacom needs to roll out 4G and 5G networks across South Africa, the company's biggest market, according to chief executive officer Shameel Joosub.
"The guidance is done with a view that spectrum won't be allocated in the next two years," Joosub said in an interview on Monday. "If we do get access to additional spectrum we could switch on 4G networks almost overnight."
Vodacom, which earlier this month overtook rival MTN as the continent's biggest phone company by market value, is investing in data services as smartphone usage rises across markets including South Africa, Tanzania and the Democratic Republic of Congo. The company abandoned a pursuit of Neotel in March after almost two years of regulatory battles and legal opposition to the deal by competitors, an acquisition that would have boosted its internet offering.
"We have paid our school fees on the Neotel deal," Joosub said on a conference call with journalists. The company, about 65% owned by United Kingdom-based Vodafone, remains interested in an acquisition of unprofitable state-owned Broadband Infraco if the government puts the company up for sale, the Joosub said.
Earnings per share excluding one-time items rose 2.7% to R8.83 in the year through March, the company said. That compares with a R9.13 average estimate by analysts surveyed by Bloomberg. Sales rose 8% to R80-billion.
The shares declined 2.4% to R160.03 as of late yesterday, valuing the company at R243-billion. The stock has gained 5% this year. MTN gained 0.3%, ending a three-day run of declines.
The earnings growth was affected by the remeasurement of foreign-currency denominated intergroup loans and one-off charges related to black economic empowerment.
"Vodacom is constantly looking at how it can increase its empowerment shareholding," Joosub said.
The Public Investment Corporation, which bought 14% of Vodacom from the government for about R25-billion last year, has been in talks with black investors about selling part of the stake, the money manager said last month.
A sale of some of the PIC's shares to black investors would help boost the phone company's empowerment shareholding from the current level of 19%. That would increase the company's chances of completing a deal for new spectrum, Joosub said.
Vodacom will pay a final dividend of R4 a share, taking the total payout to R7.95. That compares with R7.75 in the previous year. – © Bloomberg