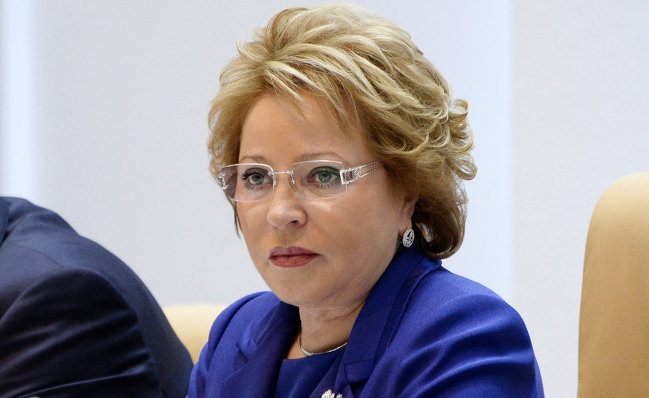 The BRICS countries have expressed interest in interparliamentary contact in the form of annual forums, assemblies or ad hoc committees on practical aspects of cooperation, Chair of the Council of Federation Valentina Matvienko said to the Sputnik multimedia news agency.
"Russia's BRICS Presidency has given a major impetus to cooperation within this interregional association. I am confident that parliamentary contact will be very important if BRICS economic cooperation continues to grow," she said.
The first BRICS Parliamentary Forum, which met in Moscow this year, resulted in the firm conviction that the BRICS countries need parliamentary cooperation. Active discussions are underway on what this parliamentary dimension should be like.
"We have very strong contacts in many areas of cooperation, and we get to better understand each other.I think that when Russia's Presidency is over, it will leave a tangible heritage for further BRICS progress in parliamentary and other affairs," Ms Matvienko said.