USAID will soon mobilise $41 million (about Rs 268 crores) to finance clean energy projects in India, making off-grid power accessible to one million people, US Ambassador to India Richard R Verma said on Wednesday.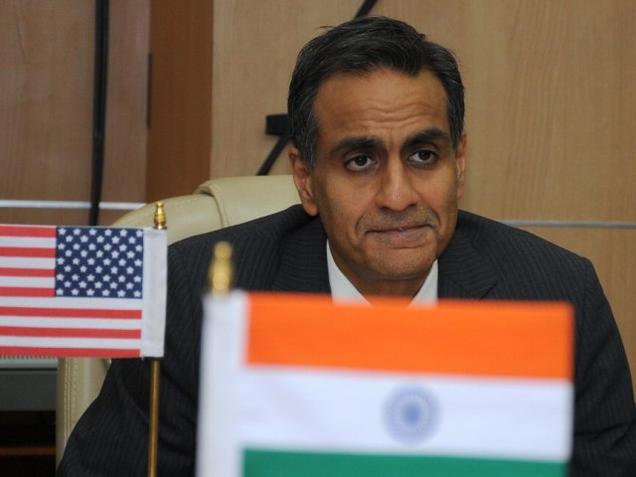 Verma, who is here for India Off-Grid Energy Summit, also launched $8 million PACESetter Fund which aims to accelerate commercialisation of innovation in off-grid clean energy solutions. The two nations have decided to set up the fund on 50:50 sharing basis.
"I am glad to announce that USAID is finalising a new initiative to mobilise $41 million finance for clean energy entrepreneur. These funds will scale and sustain their businesses beyond the early stages targeted by the PACESetter fund," Verma said addressing the summit.
He further said that the partnerships with new ventures in India (financed by USAID fund) can help one million Indians access electricity through off-grid clean energy solutions. USAID is the lead US agency that works to end extreme global poverty and enable resilient, democratic societies to realise their potential.
The PACESetter Fund is part of President Barack Obama and Prime Minister Narendra Modi's commitment to strengthening and expanding the US-India Partnership to Advance Clean Energy (PACE).
"The fund is a partnership between the two countries to provide grants to innovator to support energy testing solutions with a goal to provide viability of off-grid renewable energy businesses, " Verma said.
The grants will target companies that sell small scale clean energy systems to individuals and communities with limited or no access to grid connected power. The fund is all about supporting innovation.
"We are relying on your scientific and business acumen in helping formulate new ideas of off-grid energy solutions. Small sparks that can scale up and make big changes," he added.
Verma pointed out that the structure of the fund allows greater flexibility in choosing projects as it might be a new finance model or cheap technology component or different mechanism to deliver energy services.
"As long as it (innovation) resolves an improved commercial viability through sustainable off-grid renewable energy, we are interested. Do not be afraid to start small," he said.