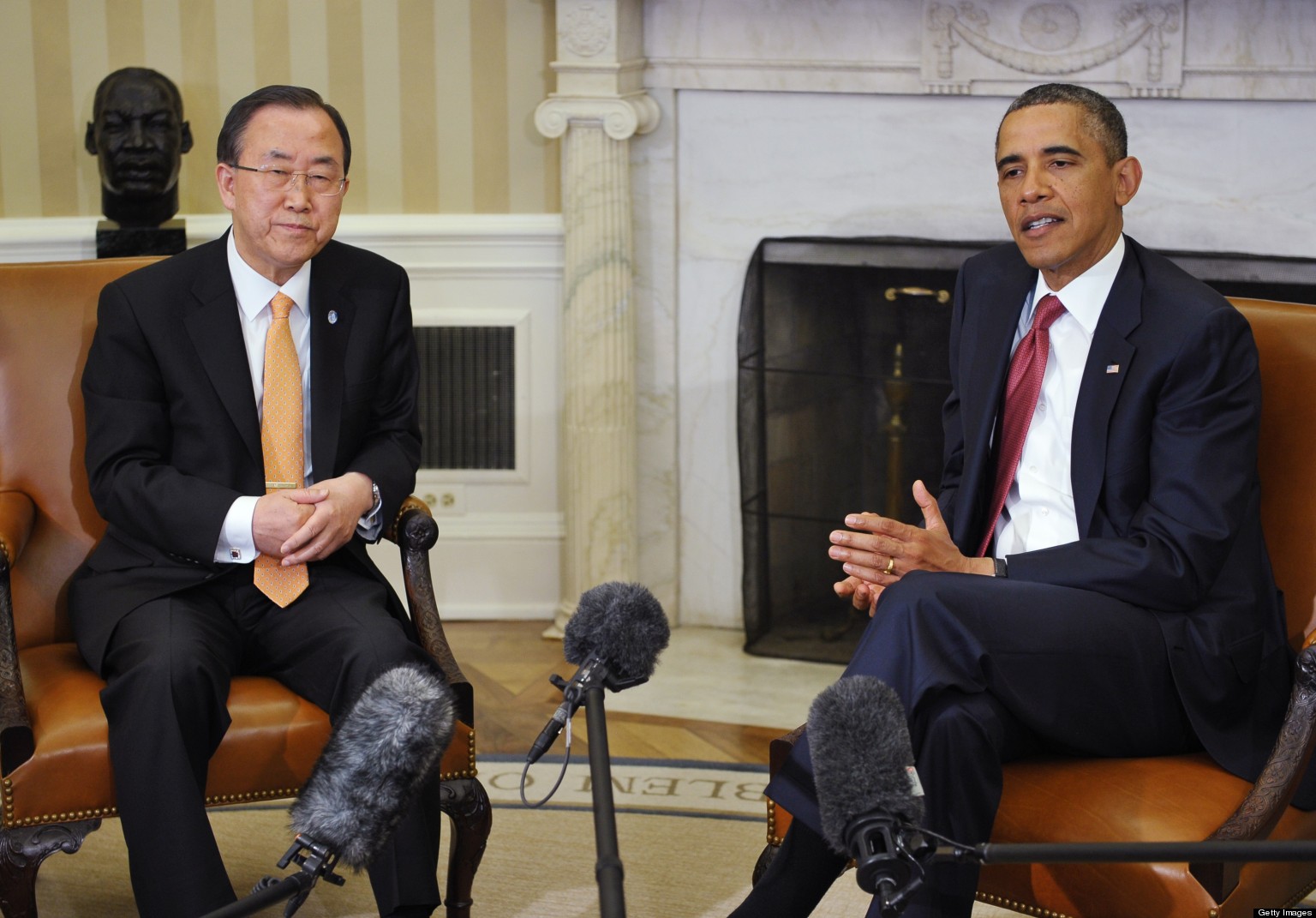 UNITED NATIONS: UN chief Ban Ki-moon has voiced appreciation for US President Barack Obama's "personal engagement" with India, China and Brazil on climate change, saying he counts on his strong leadership to reach an agreement on the issue in Paris in December.
"I really appreciate your personal engagement starting with China and Brazil and India, and many others. As I'm going to have some small-scale leaders meeting on the margins of the General Assembly, I hope you will really lead all this campaign under your strong leadership," Mr Ban said.
The Secretary General commended Mr Obama's "strong commitment" on climate change and said he counts on his continuing leadership to reach a climate change agreement in Paris in December.
"The US can and will be able to change the world in addressing [the] climate phenomenon. And we are the first generation, as President Obama rightly said…to put an end to global poverty. And we are the last generation who can address climate change phenomenon," Mr Ban said.
Mr Ban also lauded Mr Obama's ambitious plan to reduce greenhouse gas emissions.
The plan aims to cut greenhouse gas emissions from US power stations by nearly a third within 15 years, and emphasises wind and solar power and other renewable energy sources.
"I think this Clean Power Plan powers economies and generates jobs. And also, it can have – generate huge dividends here at home, in US economy. And I'm sure that this will impact other countries," Mr Ban said in his remarks to the press following his meeting with Obama in Washington on August 4.