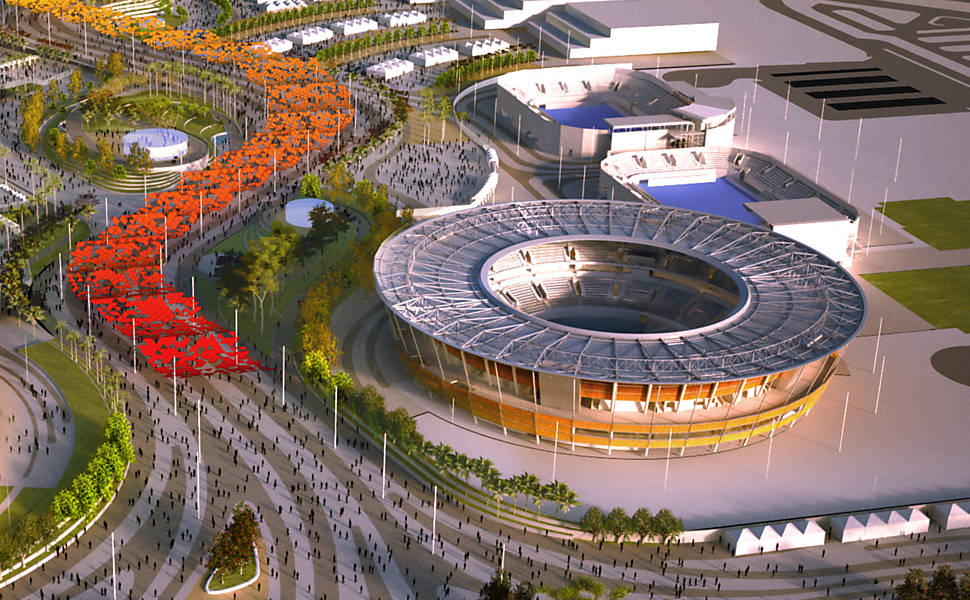 The most sought-after tickets to Rio 2016 Olympic Games were sold in less than 30 minutes on Tuesday (20), the first day of online sales through the website rio2016.com/tickets.
In this new phase, more than 2 million seats were available and approximately 240,000 tickets were sold to Brazilians until 6 pm (no draw required).
In the previous stages, which involved draws in June and August, about 2.3 million of the 4.5 million tickets available were sold. The applications reached 5.2 million; that means about 40% of them have been completed.
The first sold-out match was the men's basketball final. These tickets ended on Tuesday (20) in about ten minutes.
Until 8 pm last Tuesday (20), there were no tickets available for sports such as swimming, tennis, judo, beach volleyball and the three gymnastics disciplines: artistic, rhythmic and trampoline.
Tickets for 18 of the 42 Olympic sports are already sold out as well as for the opening and closing ceremonies.
Football is the sport with the most tickets sold followed by basketball, volleyball, handball and athletics.
The non-availability of tickets on this first day does not mean that there will not be any more tickets for these sessions. Tickets can go back on sale if there are withdrawals.
Altogether, 518 of the 697 sessions were available at this stage. Events as the semi-finals and male and female volleyball finals, triathlon and a few tennis matches have not been reopened.
A new feature of the Rio 2016's website is a platform that allows people to sell and buy tickets.