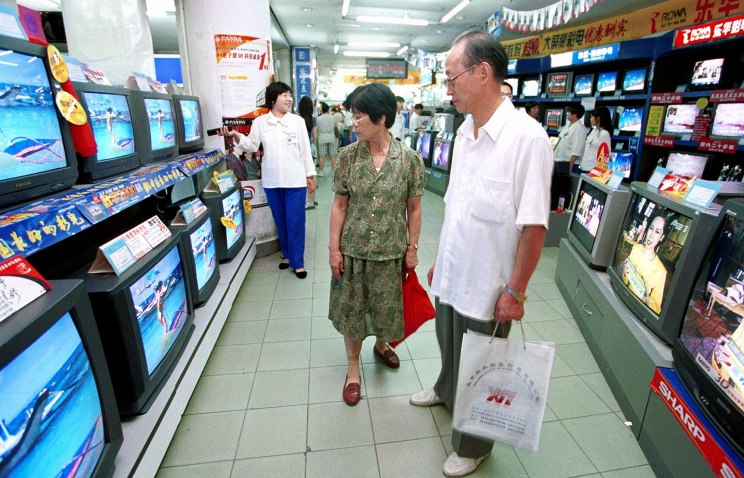 XIAN (China), October 9. /TASS/. A third Russian-language channel on the basis of Russian Channel One may start broadcasting in China next year, Russia's deputy minister of communications and mass media, Alexei Volin, said after a session of the Russian-Chinese commission for humanitarian cooperation on Friday.
The commission assembled on Friday in Chinese Xi'an under the chairmanship of Russian Deputy Prime Minister Olga Golodets and her Chinese counterpart Liu Yangdong.
Volin said the TV channel would broadcast documentaries and feature films, cultural and educational programs. No news programs were planned at the moment, he said.
Golodets said two Russian channels were broadcasting in China at the moment – RTR Planeta and Russia Today.
"It is very important to have the image of China in Russia formed by Chinese television and media, and the image of Russia in China formed by Russian media, because the image is sometimes sizably distorted by intermediaries, especially of late," Golodets said at Xi'an International Studies University.
"We are close to finishing negotiations, and we hope that one more channel will appear shortly, on the basis of Channel One, to broadcast programs that we deem as very important for comprehension of the image of Russia, our positions in the world and our understanding of political and humanitarian situation in the globe," Golodets told a news conference.
Seven cooperation documents were signed following the results of the visit, notably in the sphere of education, culture, healthcare, tourism, sports, media, cinematography and youth exchanges.