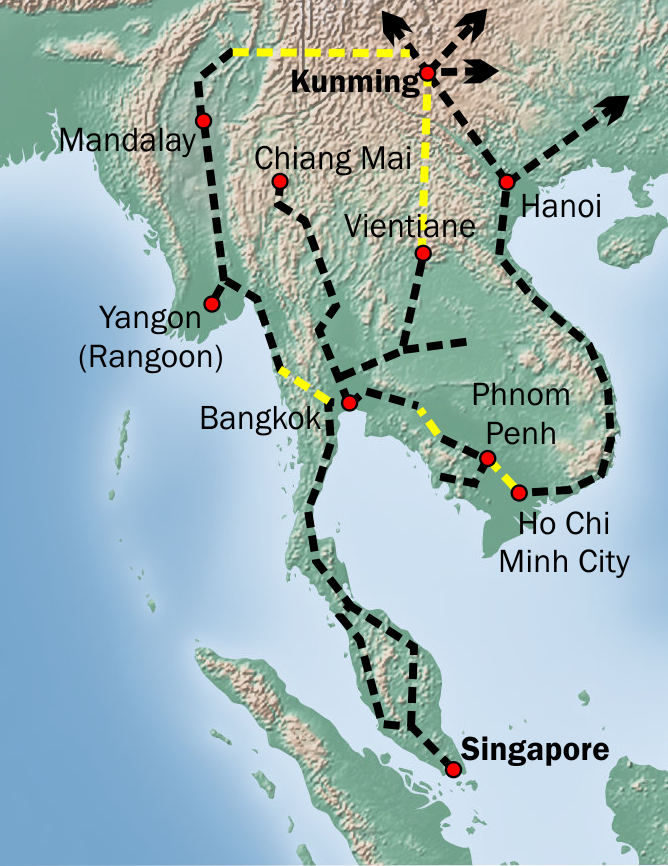 Prime Minister Prayut Chan-o-cha has ordered key ministers to go to China for negotiations on the delayed Thai-China railway project after China set a high interest rate on loans to finance it.
The cost of the project is now estimated to reach around 500 billion baht.
Deputy Transport Minister Ormsin Chivapruck said the prime minister's order came after Chinese authorities quoted the interest rate on its loan to finance the railway project at 2.5%, which is considered too high.
Thailand was not expecting the interest rate to exceed 2%, he said.
The 867km project is divided into two sections. They are Nong Khai-Nakhon Ratchasima-Kaeng Khoi and Bangkok-Kaeng Khoi-Map Ta Phut.
In addition, China has proposed a project cost of 500 billion baht, 100 billion baht higher than the original estimated cost, said Mr Ormsin.
China's actions have caused delays to the project while negotiations have taken place eight times since January but failed to reach a conclusion. Mr Ormsin said Chinese representatives claimed the interest rate of 2.5% for Thailand is considered low compared to what it quoted for the Lao government at 3%.
However, Thai authorities argued the design and construction type of the Thai and Lao projects are quite different.
As a result, the prime minister has assigned Deputy Prime Minister and Defence Minister Gen Prawit Wongsuwon and Deputy Prime Minister Somkid Jatusripitak, who looks after economic affairs, to go to China to hold talks with high-level Chinese officials over the issue.
If the two sides fail to come to a conclusion over the interest rate, the Thai government will raise funds from local financial markets instead, said Mr Ormsin.
The construction of the project has been postponed to May next year.
Construction was originally scheduled to start late this year.
Despite the delay, Mr Ormsin said a ceremony to lay the foundation stone for the control centre of the rail system will take place at Chiang Rak Noi sub-district in Pathum Thani on Dec 19.