They're making a big public appearance: Next week, Chancellor Merkel and half of her cabinet are visiting Brazil for their first-ever government consultations. Brazil is now the third most powerful emerging nation.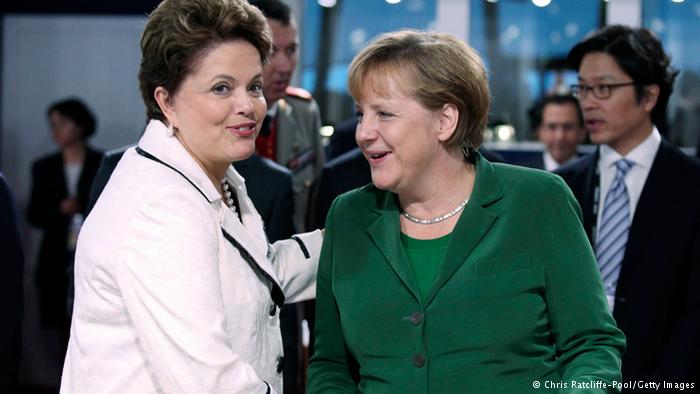 The focus of the trip is global goods and global responsibility. According to information from German government circles, Berlin and Brasilia plan to issue a joint declaration on climate policy after their two-day consultations on August 19 and 20.
This is how both countries intend to position themselves in the UN climate summit in December in Paris. "Brazil is a wonderful link in the South-South Dialogue," explains Felix Dane, head of the foreign office of Brazil's Konrad Adenauer Foundation (KAS) – a German political foundation associated with Chancellor Angela Merkel's Christian Democrats (CDU). Brazil plays an important role at the climate summit because it can influence the countries of the South.
Brazil is the third emerging country, after India and China, with which Germany has held governmental consultations. Merkel will be accompanied by her foreign minister, Frank-Walter Steinmeier, and eight other members of her cabinet.
Closing ranks against the NSA
In addition to cooperating in environmental policy, an enhanced cooperation in data protection services is in the planning. According to information from the capital, Brasilia, a regular exchange will be scheduled between cyber policy representatives from Germany's and Brazil's foreign ministries to help improve defense mechanisms against US eavesdropping attempts.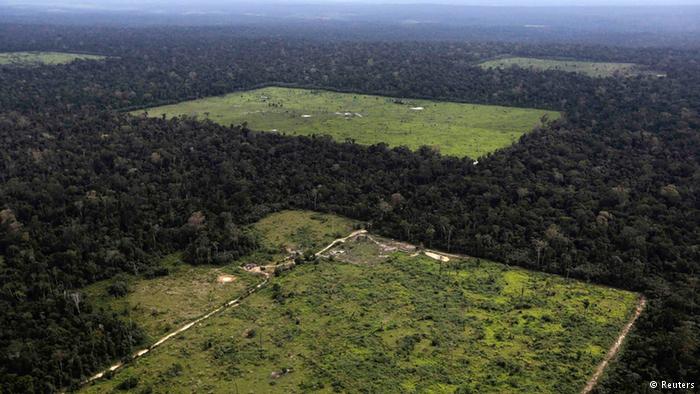 This meeting is a consequence of the NSA wiretapping scandal. Both Chancellor Angela Merkel and Brazilian President Dilma Rousseff were spied on by the American intelligence agency NSA. Rousseff canceled her planned state visit to the United States in September 2013 as a means of protest against the eavesdropping. In June this year she put an end to the diplomatic ice age when she visited Obama.
Agreements in education and research are expected to be concluded during the German-Brazilian consultations. The number of joint research projects will be further developed, more young academics from Brazil are to be accepted to German universities and more German classes will be made available at Brazilian schools and universities.
Conservation program for the Amazon region
However, the focus of the German-Brazilian cabinet meetings is cooperation in environmental and climate protection. Both German development minister Gerd Müller and German environment minister Barbara Hendricks will travel to Brazil before their colleagues. The have been scheduled to participate in a conference on forest protection on August 18.
Germany has been working together with Brazil in this field since 1990, when the pilot program for the protection of tropical rainforests was launched at the G7 Summit in Houston in 1990. Germany is one of the program's biggest donors.
Behind the scenes, the government consultations are all about the economic issues. German companies are pushing for an opening of the Brazilian market, the simplification of the tax system and a devaluation of the national currency, the real.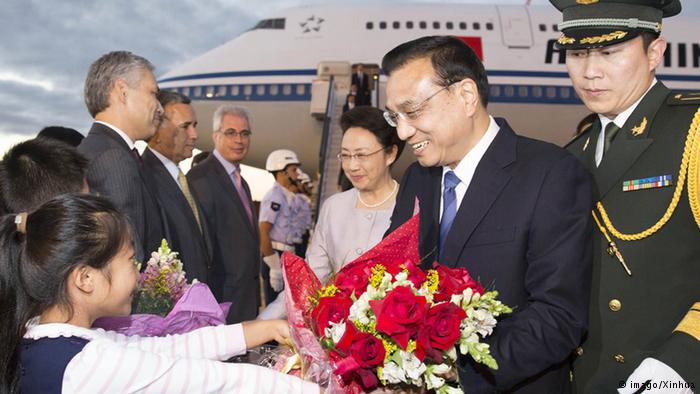 "It is incredibly important that the German side shows its colors in Brazil," explains Reinhold Festge, president VDMA (Verband Deutscher Maschinen- und Anlagenbau, German Engineering Association), whose company manufactures products in Brazil. Germany has a long-term interest in Brazil, which goes beyond the current domestic problems and the economic crisis.
Competition from China
The German-Brazilian government consultations are especially important to businesses given the growing presence of China in Brazil. "China will try even harder in the future to place its products on the Brazilian market," says Festge. "German industry must exert itself and come up with something to compete."
In May, Chinese Premier Li Keqiang visited Brazil and announced investments of over 50 billion US dollars (44.8 billion euros). The largest project is the transcontinental railway, which will cost an estimated ten billion dollars to build. It will connect the Brazilian Atlantic coast with the Peruvian port "Puerto de Ilo" on the Pacific.
Despite China's growing influence, the EU remains the most important economic partner for Brazil. "Brazil fears the free trade agreement between the US and the EU," says Dane, head of the Brazilian KAS office. "The country asks itself: Where does that leave us?"
Dane hopes that the government consultations between Brasilia and Berlin will benefit from the good relationship between Merkel and Rousseff. "They respect and appreciate one another, despite their political differences," he says. "They have found common ground in the NSA phone-tapping affair."