NEW DELHI: With India emerging as one of the fastest growing large economies, New Zealand Prime Minister John Key today said there is a "strong argument" in favour of an ambitious free trade pact between the two nations.
The joint study by the two countries had demonstrated that significant complementarities exist between the economies and that market opening trade pact would deliver a broad range of benefits to both countries.
The negotiations for the trade pact started in 2010 and several rounds of talks have already taken place.
"I think there is a very strong argument that New Zealand and India should conclude a free trade agreement and there is an even stronger argument that we should see that the agreement is really ambitious," said Key at a meeting with industry chambers here.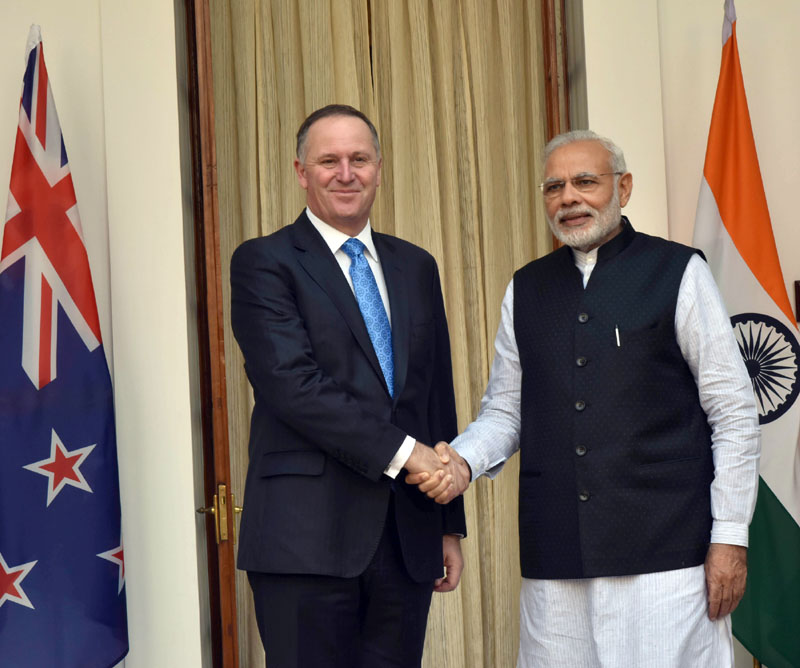 In 2008, New Zealand had signed aN FTA with China.
Key said while the demographics of China and India are broadly the same, yet New Zealand does eight times as much business with China than it does with India.
The imports by New Zealand from China are "massive multiples" of the current two-way trade it has with India.
Key further said that "I think for us the reason of being here really is because the world has identified that India is going to be very strong, successful and dominant player in the world's landscape in the years ahead.
"You have got the population to drive that, actually now you have got the motivation to drive that and so for New Zealand, we want to partner with you".
The bilateral trade between the nations was USD 1.8 billion, an increase of 42 per cent in the past five years.
Speaking on the occasion, Minister of State for Finance Arjun Ram Meghwal pointed out that the two contries have been discussing the FTA, but not reaching a conclusion.
He said this time when the negotiators of the two countries meet, they should work to reach a conclusion.
Earlier in the day, a joint statement issued after the meeting of Prime Minister Narendra Modi and Key said the two countries are committed to work towards a "high-quality, comprehensive and balanced bilateral FTA which would deliver meaningful commercial outcomes to both sides.