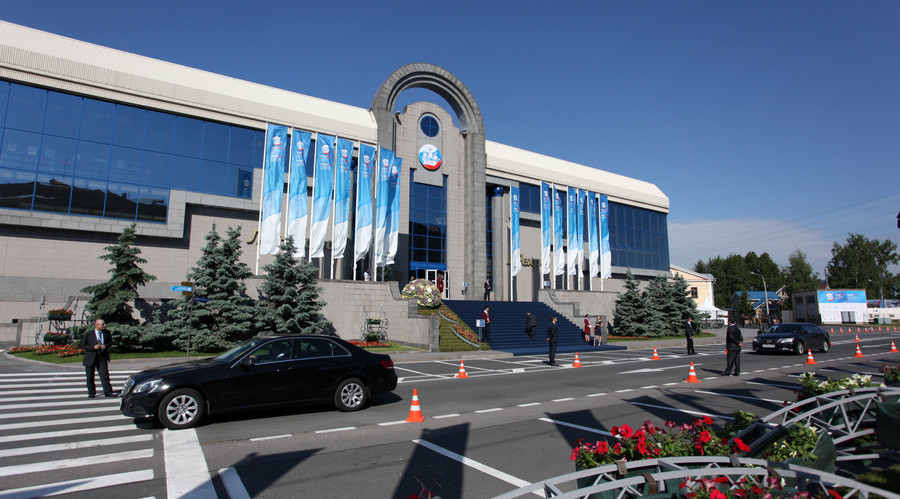 The theme of the 20th St. Petersburg International Economic Forum (SPIEF) 2016 taking place June 16–18 will be capitalizing on the new global economic reality.
The organizers have agreed the key topics of the business agenda for the forum. The event will focus on boosting demand and growth as well as unlocking Russia's economic potential. The human dimension and new geo-economic dynamics will be the other key themes.
On the sidelines of Russia's main economic event there will be panels featuring the SCO and G20 business forums. SPIEF will also hold the Global Energy Awards Ceremony and the Energy Summit.
A special session of the Valdai International Discussion Club along with meetings with prominent businessmen are planned to be held in the traditional format of workshops, round table discussions and televised debates. Participants will also discuss the developing sustainability of subarctic areas.
The forum's agenda was developed by more than 200 experts from Russia, Europe, the US, Asia and Australia.
"The Forum platform is open to everyone. As previous years, we aim to have a meaningful dialogue with all the participants interested in the subject," says presidential adviser and executive secretary of the SPIEF Organizing Committee Anton Kobyakov.
The first SPIEF took place in 1997. The forum has been held under the patronage of the Russian President since 2006. Over the past decade the SPIEF has become a significant international venue for interaction among representatives of the business community. The event usually attracts over 10,000 participants from the world's major economies, including heads of state, political leaders, executives of major corporations, and leading global experts.