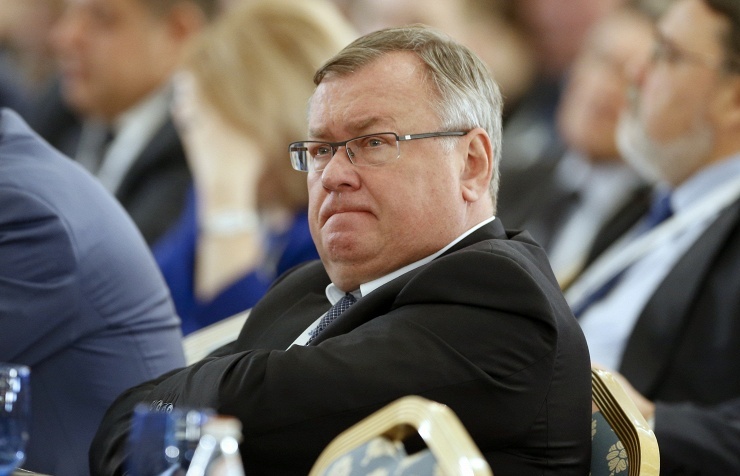 There is no crisis in the banking sector, the situation is completely under control, VTB Head Andrey Kostin told journalists Wednesday on the sidelines of the APEC summit.
"I always shout that there is no crisis. There are many challenges. Some have difficulties with capital, there is the difficulty, of course, with profit; there is a high rate of refinancing, which hurts banks. But in general the situation is completely under control," he said.
Kostin added that the number of banks will be reduced. "I have always predicted [decline in the number of banks — TASS]. Expectations are simple. Look how many licenses the Russian Central Bank withdraws in a year. That will be an approximate number for one year. It varies — 60, 70, 80 licenses per year," he added.
Earlier, the Head of Sberbank German Gref said that Russia is experiencing a large-scale banking crisis. According to him, next year will be no less difficult for the Russian banking system.