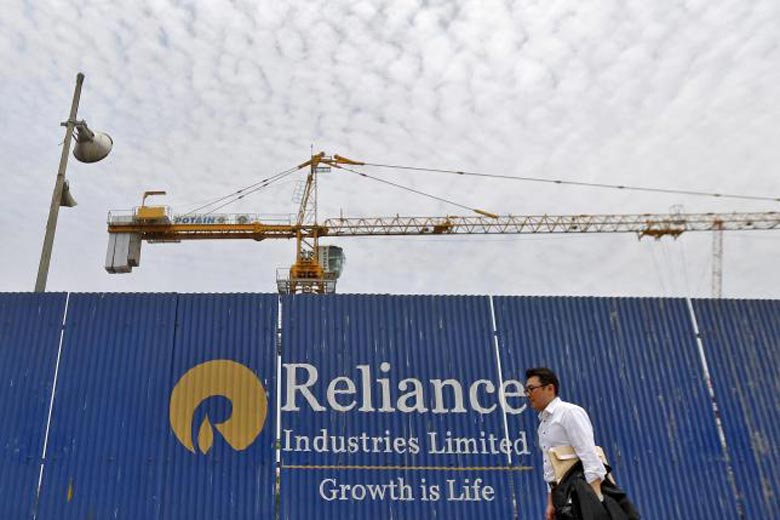 Singapore Government and EuroPacific Growth Fund have bought shares worth Rs.8,919 crore of Reliance Industries at current prices.
This is to increase their stake in the company to 1.11 per cent and 1.54 per cent respectively during the January-March quarter, according to the latest shareholding of the company filed with the stock exchanges.
It could not be independently ascertained if the entire stake of 2.65 per cent in the company was bought by these firms during the January – March quarter.
A RIL spokesperson declined to comment on the transaction citing compliance issues.
Abu Dhabhi Investment Authority (ADIA), the sovereign fund of the United Arab Emirates (UAE), retained its sharing holding of 1.10 per cent.
The promoter and promoter group shareholding in the Mukesh Ambani-led firm fell to 45.15 per cent compared to 46.66 per cent during the December quarter.
Even the public shareholding in India's most profitable firm fell to 51.88 per cent from 53.34 per cent in the December quarter. The January-March quarter saw non-promoter non-public shareholding in the company at 2.97 per cent, which are shares held by the employee trust.
Among promoters, family matriarch Kokilaben Ambani held 0.23 per cent stake, Mukesh Ambani 0.12 per cent stake, wife Nita Ambani, daughter Isha Ambani and son Akash Ambani each held 0.11 per cent stake. Anant Ambani held one lakh shares of RIL.
Among institutions, mutual funds reduced their stake 2.86 per cent from 3.17 per cent in the earlier quarter, while foreign portfolio investors saw increase in their stake to 7.17 per cent from 5.19 per cent in the earlier quarter.
Insurance firms reduced their stake in RIL to 9.76 per cent from 10.21 per cent in the December quarter.