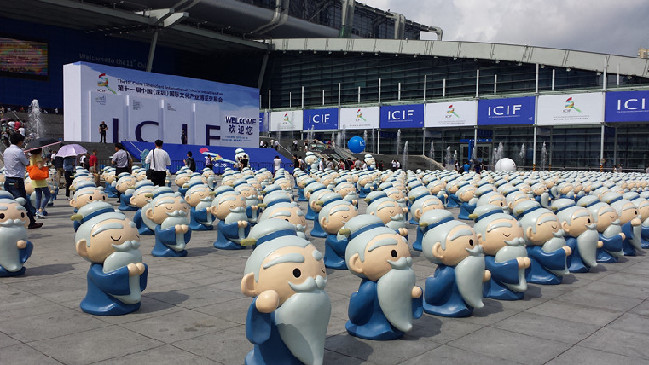 The 11th China (Shenzhen) International Cultural Industrial Fair kicked off on May 14. More than 18,000 traders from nearly 100 countries and regions will participate in the five-day event.
With the theme "exposition and trade", the cultural fair has set up nine exhibition halls, including cultural industry comprehensives, cultural tourism, cultural heritage and craft and painting clusters.
The highlights of the event are the newly built Silk Road Hall and the Creative Design and Living Hall.
China's 'One Belt, One Road' is one of the key national development strategies and is fully reflected in the exhibition. Cultural products of 15 countries and 15 Chinese provinces as well as cities along the Belt and Road are on display in the Silk Road Hall.