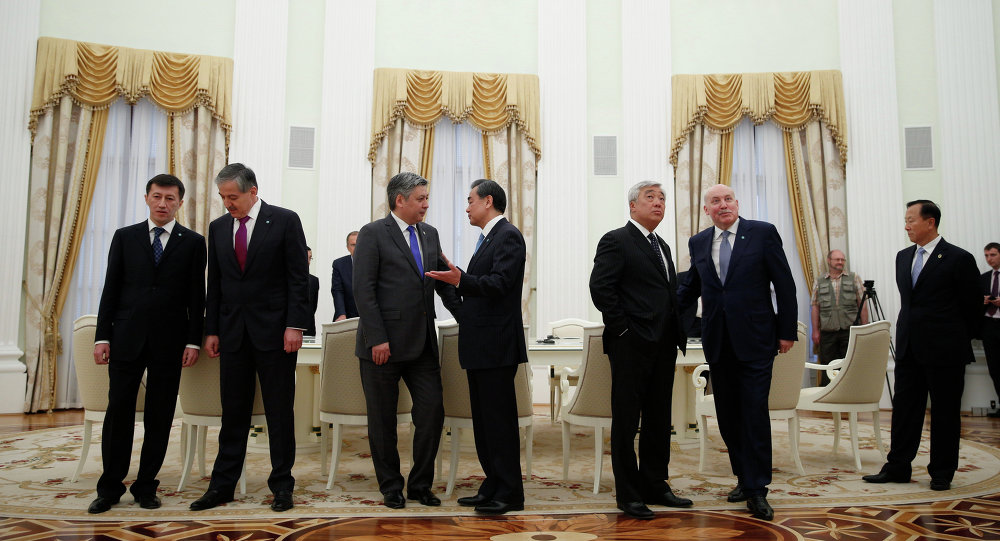 Member states of the Shanghai Cooperation Organization (SCO) will discuss next week the economic cooperation under China's Silk Road Economic Belt initiative, SCO Secretary General Dmitry Mezentsev told Sputnik on Tuesday.
Chinese President Xi Jinping proposed in 2013 the construction of a new Silk Road to facilitate the direct flow of goods from the Pacific Ocean to the Baltic Sea. The megaprojects are intended to connect China with Europe and strengthen economic ties between Asia, Europe and the Gulf states.
"There is a willingness of the parties on the current draft agenda to decide on the possible practice of cooperation with Chinese partners taking into account the Silk Road Economic Belt initiative," Mezentsev said in an interview.
A meeting of the Council of Heads of Government of the SCO is set to take place on December 14-15 in China's Henan province.
The key topics of the upcoming summit will include prospects and development measures of cooperation in trade, economy, investment and transport, among other industries, within the SCO framework, according to the secretary general.
The SCO is a political, economic and military alliance comprising six member states, namely Russia, China, Kazakhstan, Kyrgyzstan, Tajikistan and Uzbekistan, as well as five observer states and three dialogue partners.