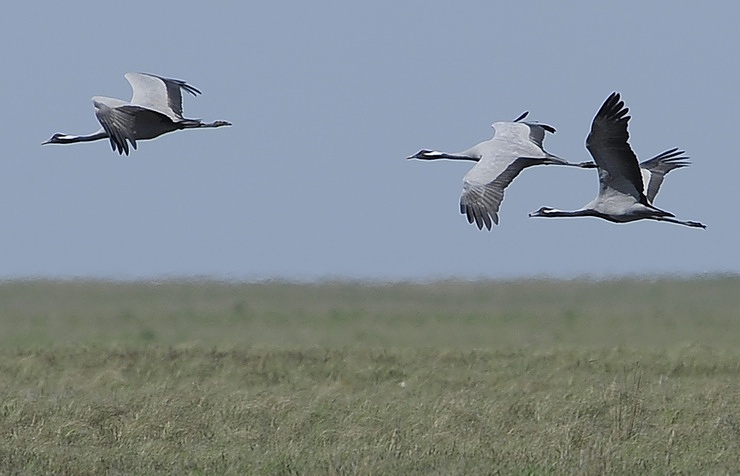 Scientists will monitor population of the Siberian crane in the Yamal-Nenets Autonomous District, head of the region's department for science and innovation Alexei Titovsky told TASS on Wednesday.
"White cranes are unique birds, which are only several dozen now," he said. "Probably, beginning from this year, we shall be working on them, will have scientific studies of the population: we shall attempt counting them."
Siberian cranes are on the list of most protected birds in Russia's Red Book. A special sanctuary is in the Ryazan region of central Russia, where 32 cranes live.
For Siberian natives – Yakuts and Yukaghirs – the white crane is a sacred bird.
In 2012, Russia's President Vladimir Putin took part in an experiment to save cranes. The country leader in a microlight aircraft guided a flock of young Siberian cranes on their migration route.
Territory of the Yamal-Nenets Autonomous District is in the Arctic zone, and the biggest part is located north of the Polar Circle. The region's area is 750,000 square kilometers.