South African motorists can expect to be paying a little less for certain types of fuel this month, the Automobile Association (AA) said on Tuesday.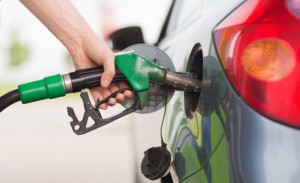 The AA was commenting on the unaudited fuel price data released by the Central Energy Fund.
According to the data, diesel is expected to decrease by up to 50c per litre, illuminating paraffin will decrease by 43 cents but the petrol price will remain unchanged.
"Although the Rand has recovered some of its losses, the current flattering fuel price picture is solely due to continued weak oil prices. We can therefore be grateful that oil prices remain weak, and that the Rand recovered some ground following the re-appointment of Pravin Gordhan as Finance Minister on Sunday," the Association said in a comment.
"However, we are cautious of pinning our hopes on further drops in the oil price, especially since the month still has 15 days to run. We don't think the Rand's recent weakness has yet been fully reflected in the fuel price, and if oil prices tick up, the results could make for a very bleak new year for South African motorists and commuters," the AA commented.
"We advise motorists to moderate their expectations of a fuel price drop in January."