Pretoria – South Africa has joined countries from around the world in a programme that promises to transform education through the use of ICTs.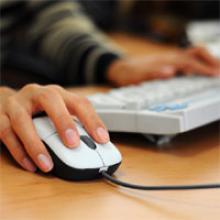 The World Education Transformation Countries Programme is a platform where members also get to share the different challenges and risks in the management of change in their education systems.
The programme is supported by the government of Finland in collaboration with Microsoft's Worldwide Education Initiative.
The Department of Basic Education said on Monday that South Africa, Finland, United Arab Emirates (UAE), India, the USA and Shanghai State in China are among the first countries which joined the programme.
Basic Education Minister Angie Motshekga said: "We have had difficulties with introducing Information Communication Technologies (ICTs) in our educations system, let alone utilising ICTs. We are at a point where ICTs cannot be regarded as a choice or a luxury.
"Every child must use ICTs to learn. By joining this programme, we are not alone and we join hands with others who have had more experience with education transformation".
Minister Motshekga made the announcement of the programme at BETT Middle East in Abu Dhabi. The department said BETT Middle East ranks among the world's largest educational technology exhibitions.
The Minister led a delegation from the KwaZulu-Natal Department of Education, including MEC Neliswa Nkonyeni, the National Department of Basic Education (DBE) and UNICEF. She also participated in a Microsoft Executive Briefing in the United Arab Emirates (UAE) this week.
"During her visit, the Minister and her delegation had meetings with leaders of the UAE's Smart Learning Programme and the Microsoft Worldwide Education Team and toured the various education exhibits at BETT.
"The delegation was exposed to the value of predictive learning analytics, digital badging and assessments, game-based learning and introducing coding into the curriculum," said the department.