CAPE TOWN, Jan. 4 (Xinhua) — South Africa has not lowered its trade standards by any means in the process of negotiating with the United States, Minister of Agriculture, Forestry and Fisheries Senzeni Zokwana said on Monday.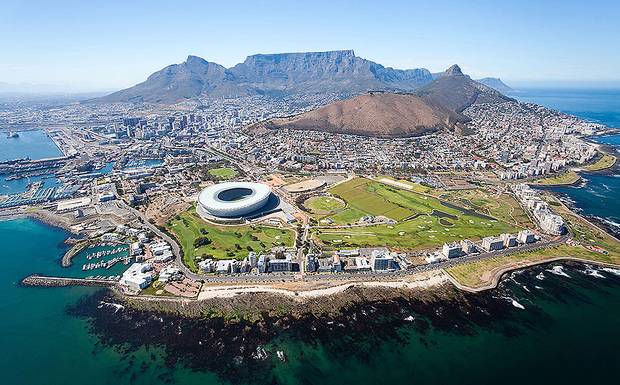 The minister was speaking after South Africa missed the deadline of January 4 set by U.S. President Barack Obama in November 2015 to lift the ban on U.S. meat imports or face the risk of losing the agricultural benefits under the African Growth and Opportunity Act (AGOA).
"South Africa bases its health animal requirements on the world organization for animal health quotas. So, we are not lowering or heightening, we are sticking to the standards that were set globally on which the United States is part of," Zokwana said at a press briefing in Pretoria.
The South African government blocks chicken imports from the U.S. because of outbreaks of avian flu in parts of the U.S. and because of concerns about salmonella infection. It has also been citing concerns about diseases in pork and beef to block imports of those products.
Speaking at the same press briefing, SA Trade and Industry Minister Rob Davies said despite progress that has been made in outstanding issues on U.S. pork and beef imports, an agreement has not yet been reached.
Trade negotiations with the United States are "in extra time"and that just a few more days are needed for a deal, Rob Davies said.
It was for the United States to "blow the whistle" on negotiations over the AGOA, he said.
Davies said it was not South Africa's call to end negotiations and negotiations would continue in the coming days.
The SA government has submitted a proposal and is now waiting to hear the answer, he said.
The outstanding matter is the question on Salmonella, a bacteria which makes people sick, the minister said.
SA exported 176 million U.S. dollars worth of agricultural products to the U.S. last year, mainly citrus and wine. It is not clear how much its exports would be reduced by the loss of AGOA benefits, but it is expected that products to be affected will include macadamia nuts, avocados, citrus products, canned fruits, and possibly even wine.
According to Davies, South Africa's total exports amount to 70 billion rand (4.5 billion US dollars) and of these, 25 million rand (about 1.6 billion dollars) are to the US market.
Davies said it was not clear how much of the 25-billion-rand exports would be affected by duty changes.
It is not for South Africa to prescribe excluded products, this would be up to the United States if they called an end to negotiations, Davies said.
He did not rule out the possibility that the suspension of duty-free treatment under the 16-year-old AGOA agreement would be expanded to motor vehicles.
Davies said he has no clear idea of what extent new duties would cut exports to the United States.
SA has allowed virtually no U.S. chicken, pork or beef imports into the local market for several years, partly through anti-dumping duties and partly through health restrictions.
In June this year officials from both sides agreed partly to lift the anti-dumping duties on US chicken imports, to allow a quota of 65,000 tons a year to be imported. This would be subject to several conditions being met.
But chicken imports are still now allowed into the SA market because of outbreaks of avian flu in parts of the US and because of concerns about salmonella infection.
Although the U.S. renewed the AGOA for another decade in July last year, Washington is currently conducting an out-of-cycle review of SA's participation in the programme.
The AGOA, a legislation that was approved by the U.S. Congress in May 2000, is to assist the economies of Sub-Saharan Africa and to improve economic relations between the U.S. and the region. The Act provides trade preferences for quota and duty-free entry into the U.S. for certain goods, under certain conditions.