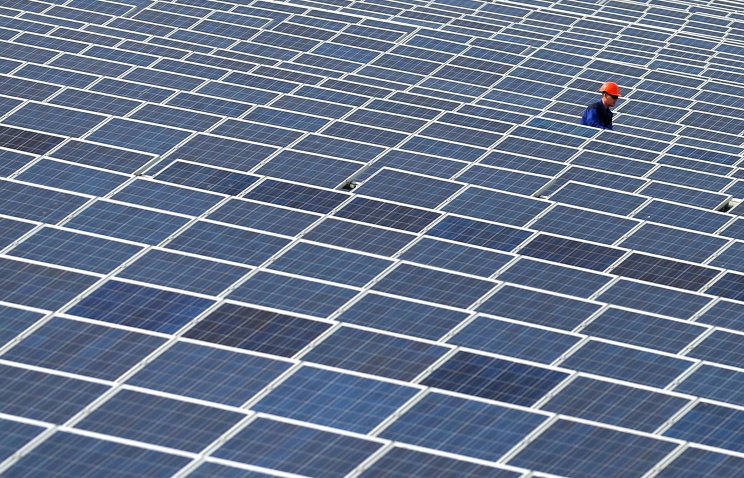 Russia's largest solar power plant with capacity of 25 MW will be opened in Orsk on December 21, the government of Orenburg Region told.
"Orenburg Region will formally open the Orsk solar photoelectric power plant on December 21. Construction of the plant amounting to 3 bln rubles ($42.6 mln) is fully completed and it supplies power to the united national energy system since December," the regional government said.
Earlier several more solar farms will be built in Orenburg Region within the framework of the target program on energy saving and improvement of energy efficiency.
A network of seven solar plants will be set up in the Russian region of Bashkortostan by 2018. Investments into the project will amount to 6 bln rubles ($106.7 mln). Construction of two solar plants has started, deputy minister of environment protection of the region Ildus Yakhin said.
Construction and installation work of first stages of Bugulchan solar plant with capacity of 5 MW and Buribay solar plant with capacity of 10 MW is planned to be completed in February 2016. Second stages of these plants with similar generation capacity and 9 MW Isyangulovskaya solar plant will be built by 2016 year-end.
The large-scale solar power plants construction project with the total generation capacity of 59 MW is implemented by Hevel, the joint venture of Russia's Renova and Rosnano companies, which is acting as the investor and the prime construction contractor.