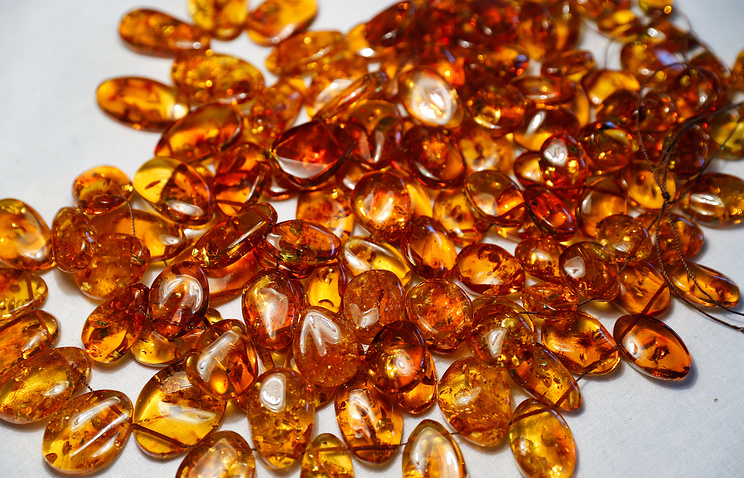 The Kaliningrad Amber Plant plans to supply large consignments of raw amber to China, the plant's general director Mikhail Zatsepin told reporters on the sidelines of the First Economic Forum of the Amber Industry on Thursday.
"The plant is in search for strategic partners and it has already found some and. During the current forum some agreements will be signed, in particular with foreign partners on the sale of large consignments of amber," Zacepin said.
He added that, speaking of foreign partners, he meant Chinese companies. According to him, it concerns signing direct contracts without mediators.
"The volumes are large enough, but this will not affect the deliveries of raw amber to domestic processors," Zatsepin said. He did not specify details of the agreement.
He also said that in five years the plant will invest $50 mln in the construction of a new complex for the extraction and processing of amber.
"Currently the preparation of terms of reference is under way (for the construction of the complex) with the organization, which will be in charge of the design and implementation of the project," Zatsepin said.
"I think that in five years this actually will be a new plant," he added.
The Kaliningrad Amber Plant is controlled by the state corporation Rostec and is the only enterprise in Russia, which is engaged in amber extraction on an industrial scale. The plant accounts for up to 65% of production and processing of amber coming to the world market.
The plant's annual amber production is on average 300 tonnes (313 tonnes in 2015).
The Kaliningrad region, which is Russia's Western enclave on the Baltic Sea, is the location for up to 90% of the world reserves of amber. The age of the mineral is about 50 million years.