Speaking in an interview, Alexander Potapov, Executive Director and Member of the Board of Directors at the Russian Venture Company OJSC, outlines his company's plans to raise bilateral trade ties with India. RVC has decided to open a representative office in India.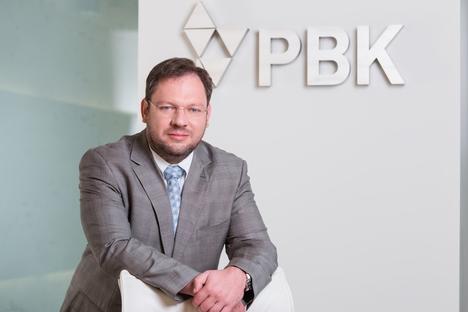 How would you assess the current level of development of the Indian technology sphere?
We view India as a promising market with great internal potential. We see opportunities here for our technology companies to manufacture their products and provide services using Indian production chains. We have also noted the Indian government's great desire to quickly overcome the country's areas lagging behind the times; the "gaps" that have arisen between modern technological developments and the global state of these markets. Ongoing national programmes (like 'Make in India', 'Startup India', Hundred Smart Cities, designed to develop the innovation ecosystem, including the attraction of new investments) are a good example of the seriousness of their intentions. All of this has a beneficial impact on the innovative and high-tech entrepreneurship ecosystem in India.
As a development institution, we find the Indian management experience and the implementation of support for these programmes extremely interesting.
What are RVC's objectives in the Indian market? What prospects for development does the Russian Institute see in cooperation with India, what benefits will such cooperation give to Indian companies?
Today, Russian-Indian trade cooperation leaves much to be desired. For Russia, India is in 19th place in terms of turnover, according to 2014 data, while for India – Russia is in 34th place. In 2015, this turnover was further reduced by another 20 percent. It is clear that not only efforts to support export-import operations are needed here, but also deeper cooperation at the institutional level, between the relevant ministries and institutions.
RVC has several tasks when it comes to the Indian market.
Firstly, to represent the interests of Russian companies with which we work. These are, above all else, the portfolio companies of our funds, and we have 22 funds, and around 200 portfolio companies. Not all of these companies are ready to enter the global market, but there are a few dozen promising projects from different areas, which are ready for implementation in foreign markets. The pool of companies that we support include members of the TechUp Rating and companies of the National Technology Initiative (NTI) (state programme to support the development of measures in Russia for promising industries that could become the basis of the world economy over the next 20 years). These are the companies that are seeking ways to enter international markets, including those in promising regions, where they have not been present.
Secondly, the establishment of institutional connections with government agencies, those that implement national technological development programmes in India; exchange of experiences on programmes that exist here.
Thirdly, we can serve as a good "entry point" for Indian partners interested in entering the Russian market.
We assist companies in feeling at home in other markets. When an Indian or Russian company enters a foreign market, it is difficult for it to "break into it", without a local guide. Joint ventures need to be created, and one must seek out the right business and institutional or infrastructural partners. And here lies the problem; how to create these, given the "overregulation" in both India and Russia? This problem requires additional competencies, and we possess these. Companies can turn to us with questions, when they are searching for technologies in the Russian market, or seeking business partners and co-investors. We can also provide assistance in finding infrastructure partners, not necessarily just financial ones; like large industrial parks, where Indian companies can implement joint projects, and in the long-term, also implement co-production.
The mandate of RVC is very wide, and we are not limited, either geographically or when it comes to investment stages or sectors. We can do many things, including interacting with organizations involved in exporting to Russia, for example, with the Russian Export Centre.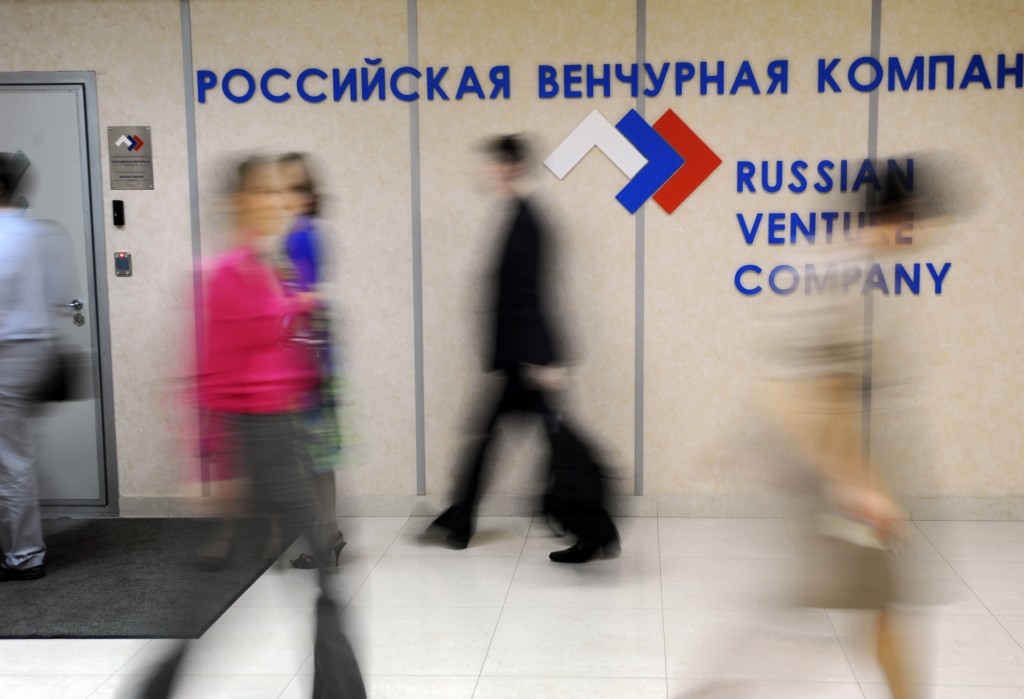 Why did RVC decide to open a representative office in India?
Our main concern, as a fund of funds, is not only the creation of new funds, but also the promotion of portfolio companies in which investments have been made. To increase their liquidity, as well as their attractiveness for investors for the next investment round, we explore all possibilities that enable companies to enter the international market, and join in the added value chain in both global and local markets. To this end, we have created a network of representative offices in other countries. The first representative office was opened in the USA in 2012, then in Israel, Singapore, and recently in South Korea. The next countries, falling within the orbit of interests of RVC, are India and China.
How do you assess the programme Make in India, being implemented by Prime Minister Narendra Modi? What contributions can RVC make to this programme and to building 'smart cities'?
This is a great programme with specific local features, aimed at ensuring that technological products and solutions are produced in India for the Indian market. The initiators of the programme are planning – from numbers of separate small and medium-sized companies, to form supplier chains. From these, to create an entire industry that can meet the growing needs of the Indian market. We see great opportunities for us in this. We would like to integrate into these supplier chains. We can be helpful to each other, because of some missing parts of the supplier chains and, consequently, parts of the added value chain can be covered by resources possessed by each side. Russia can become a great source of technologies and investments.
In India, whom does RVC see as a strong strategic partner for effective cooperation between the Russian and Indian sides?
We look forward to working primarily with state institutions and agencies responsible for the formation and implementation of state policy in the field of innovation, as well as with Indian industrial associations uniting large and small technology companies, interesting to us in terms of interaction with private Russian companies in priority sectors. Among other things, we are interested in cooperation in the energy sphere. Here we are hoping to establish cooperation with the Ministry of New and Renewable Energy, the Energy and Resources Institute, and the Alliance for Energy Storage.
Another important priority is our ICT sector, including IoT, and therefore cooperation with companies such as Tata and Infosys is particularly important and interesting for us.
A big umbrella partner still needs to be found, but this is not the task of the first stage, but something for the more distant future.
Tell us about successful cases of cooperation between Russian high-tech companies and the Indian side.
One such example is the Perm Chemical Company (PCC), supplying its products including electronic highly purified gases for etching electronic circuit boards, and components for the pharmaceutical and aerospace sectors.
We made some test sales in 2014 and, in 2015, we signed contracts with major pharmaceutical companies such as Survival Technology and Laurus Labs, and supplied materials for production of drugs. As a result, in 2015, PCC delivered products worth $1.5 million to the Indian pharmaceutical and aerospace sectors.
The Semiotik Company, which produces microchips used in the analysis of blood plasma for glucose content, started cooperating with pharmaceutical company Yashraj Biotechnology Ltd. Although this is just the beginning, nothing works better than a successful story of cooperation between small high-tech Russian companies and large Indian corporations.
In what areas do you see possible cooperation between RVC and Indian companies interested in Russian developments and the Russian market?
Technological priorities of cooperation for us are technologies used in unmanned transport, smart energy, smart city, biotechnologies, food technologies, and ICT. Besides those already mentioned, there are new materials, chemical components, including those in the aerospace field.
In Russia, 30% of the investments made by our funds are in the life science sphere, which includes medical equipment and pharmaceuticals. Naturally, we are very interested in the fact that companies, which are in the portfolios of biotechnology funds, find some contacts and enter international markets.