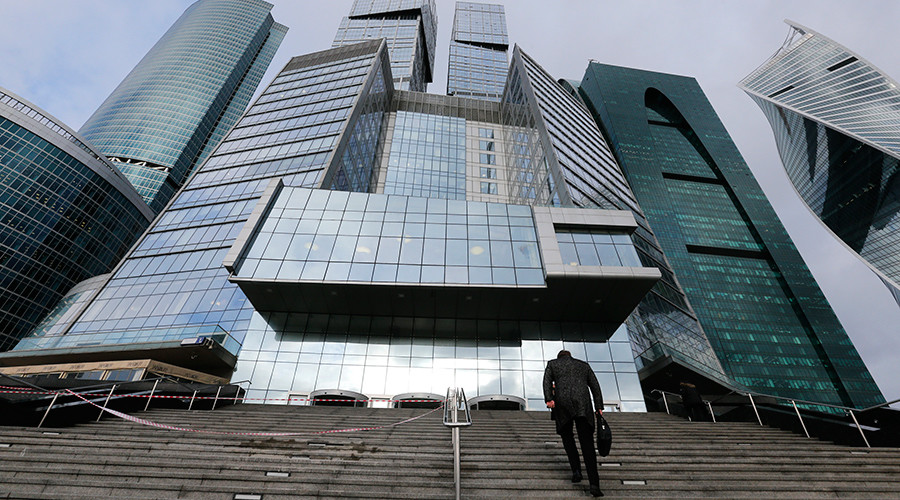 The Russian MICEX index has set a new record high reaching 1971 points at the opening of trade on Thursday. The index nudged ahead of the previous 2007 record of 1,970.50.
The dollar-backed RTS index also climbed to a new high for the year at 944.82.
Foreign portfolio investment in Russian equities has been on the rise this year, and Russian stocks have outperformed other developing economies.
The Russian stock market now offers "the bargain of the century,"according to leading investor Mark Mobius from Templeton Emerging Markets.
Last week Credit Suisse raised its outlook on Russia, citing the market valuation, and advised investors to switch into Russian equities.
"Undervalued equities are like having money in the pocket," Anna Vaananen, a money manager at Credit Suisse Asset Management in Zurich told Bloomberg.
Boosted by rising crude prices, the ruble was also trading at year highs of 64.65 per dollar and 73.03 against the euro.
Oil prices rose to their highest level in five months on Thursday, reversing earlier declines after the International Energy Agency (IEA) said 2016 would see the biggest decline in non-OPEC production in 25 years.
"This year, we are expecting the biggest decline in non-OPEC oil supply in the last 25 years, almost 700,000 barrels per day. At the same time, global demand growth is at a hectic pace, led by India, China and other emerging countries," said IEA chief Fatih Birol.
Global crude prices have reached their highest since November, with Brent oil trading at $45.91 per barrel, and US WTI at $44.30 per barrel.
"The US accounts for the bulk of non-OPEC's 2016 oil supply contraction of 700,000 barrels per day forecast. If the decline in the U.S. oil supply proves insufficient to tighten balances, then … the oil price will remain low," Reuters quotes French bank BNP Paribas as saying.