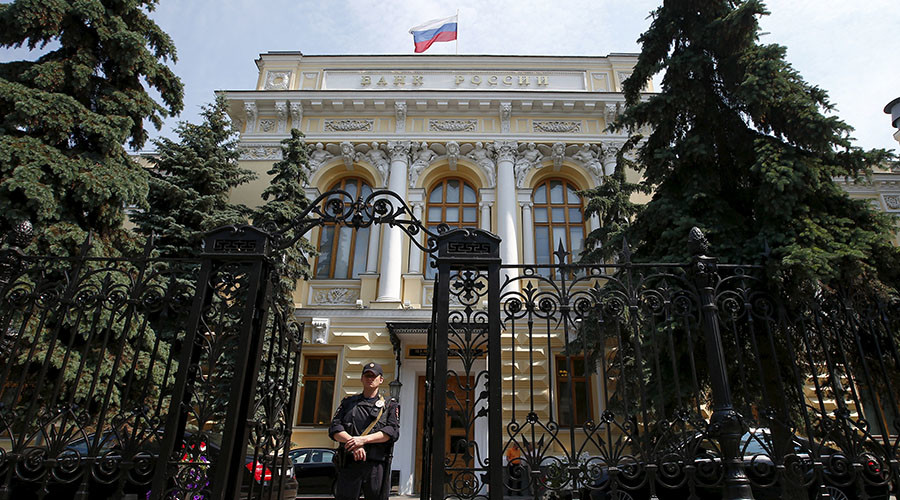 Russia's international reserves grew to $398.2 billion in the week through August 19, the Central Bank reported on Thursday. This is its highest level since December 20, 2014.
"The amount of international reserves increased due to foreign exchange revaluation," the Central Bank said.
According to the latest data, besides the US dollar, 43.1 percent of Russia's foreign exchange reserves are held in euro, 10.7 percent in pounds sterling, and another 6 percent in Japanese yen, the Australian and Canadian dollars.
During the week, the euro gained 1.4 percent against the dollar, bringing in $1.9 billion profit for the Central Bank. The British pound has risen 1.3 percent, providing another $350 million. August has been the third consecutive month that saw Russian reserves grow.
The Russian Central Bank has been restocking reserves after spending $67 billion in a failed attempt to head off the ruble collapse at the end of 2014. Since then, the regulator has chosen to save foreign currency rather than support the ruble.
According to former finance minister Aleksey Kudrin, the Russian president realizes the importance of the country's reserves.
"Vladimir Putin recognized the power of reserves in 2008-2009, when thanks to them he survived the crisis without significant losses. To be left with a small amount of reserves now would be difficult, even just psychologically," Kudrin said in an interview with Bloomberg in March. At its peak in 2008, Russia had almost $600 billion in reserves.
The international reserves consist of foreign exchange, special drawing rights (SDR) holdings, the reserve position in the IMF and monetary gold.