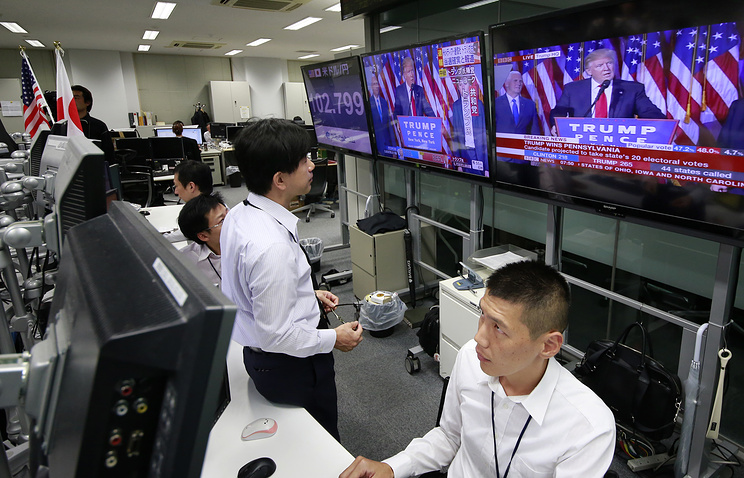 Donald Trump's victory in the US presidential elections will positively impact the Russian and global financial markets, Chief Executive Officer of the Russian Direct Investment Fund (RDIF) Kirill Dmitriev said Wednesday.
"We assume that the victory of Donald Trump in the US presidential elections will be positive for the Russian financial market. Global markets will be quick to recover, as well as they will give big points to President Trump's pragmatic and growth-oriented approach. The global economic growth cannot be sustainable amid geopolitical tensions and face-down. Trump's being focused on mutually beneficial decisions, on the ability to take stock of old foundations and create appropriate triggers for growth, cooperation and prosperity, all this will be positive for the global economy," Dmitriev said.
On Election Day, November 8, United States citizens cast their ballots and elected their 45th US President, Donald J. Trump. By securing more than the needed 270 electoral votes, Trump, the Republican candidate clinched his presidential victory. The election outcome was a spectacular culmination to a heated Presidential race between the Democratic nominee, Hillary Clinton and Republican candidate, Donald Trump.