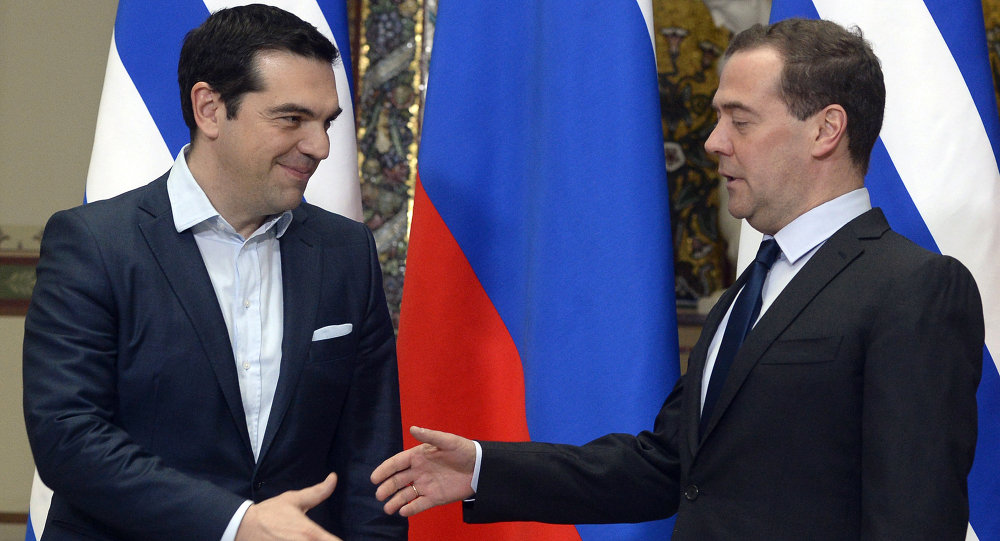 Russian Prime Minister Dmitry Medvedev and his Greek counterpart Alexis Tsipras discussed economic and energy cooperation on the sidelines of the events dedicated to the opening of the New Suez Canal in Egypt, the Greek prime minister's press service said on Friday.
"The prime ministers agreed to intensify contacts on the technical level between the two countries ahead of the ninth session of the intergovernmental commission in November," the press service said.
The heads of the governments also scheduled a telephone talk between Greek Energy Minister Panos Skourletis and his Russian counterpart Alexander Novak.
The opening of the New Suez Canal, parallel to the original channel built 146 years ago, has drawn numerous high-ranking officials to the ceremony.
In Egypt, Medvedev also held brief talks with French President Francois Hollande, as well as meetings with Egyptian President Abdel Fattah Sisi and President of the Presidium of the North Korean Supreme People's Assembly Kim Yong Nam.