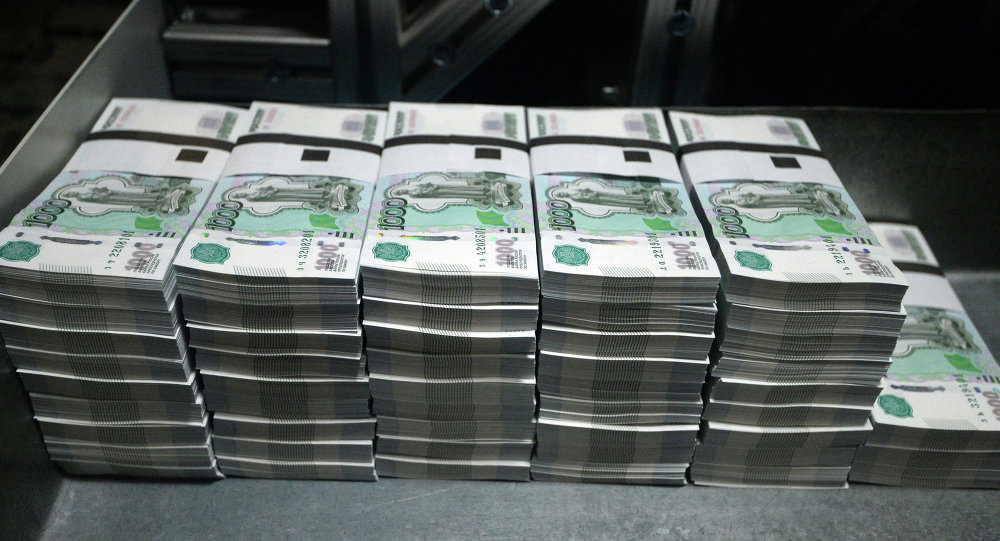 Russian Ministry of Economic Development has reduced it baseline forecasts for inflation in Russia for the years 2016 and 2017, to 6.4 and 6 percent respectively, according to an updated economic forecast.
In the previous forecast of socio-economic development of the Russian Federation, core inflation in 2016 was expected to average 7 percent, falling to 6.3 percent in 2017 and 5.1 percent in 2018.
The new report leaves the inflation forecast for 2018 unchanged.
The Russian economy declined in late 2014 following a drop in global oil prices and several rounds of anti-Russia economic sanctions imposed by the West over Moscow's alleged involvement in the Ukrainian internal conflict. The ruble lost about half its value against the dollar in the same period.
In January, the Russian government unveiled an anti-crisis plan to stabilize and improve the country's economy by 2017.