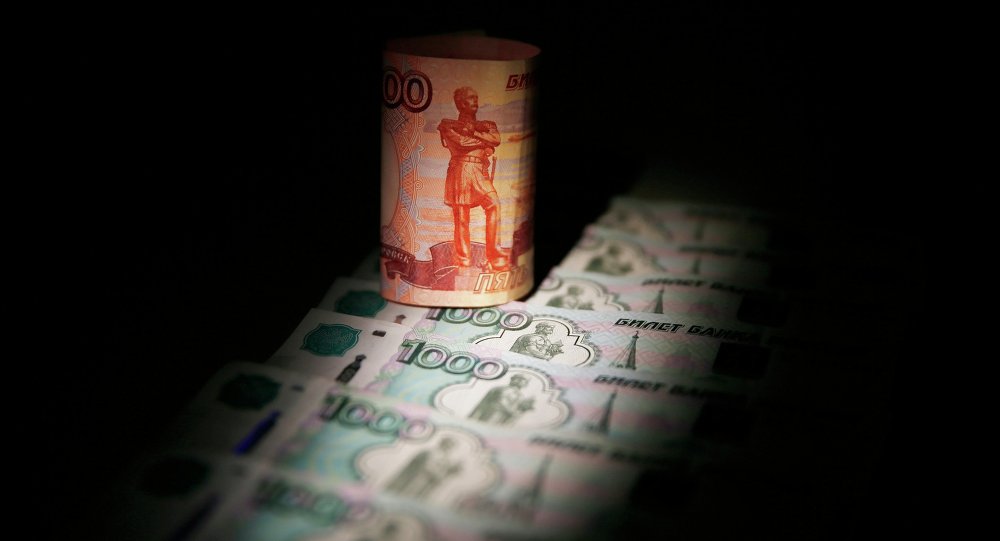 The Russian rouble's foreign exchange rate will hover at around $50-60 this year, Russian Economic Development Minister Alexey Ulyukaev said Monday.
Following slumping oil prices, the rouble plunged to 59.7 against the US dollar by mid-Monday, closing eventually at 59.5 and reaching a four-month low.
"[The rouble's] fundamental range corridor is from $50 to $60," Ulyuakev said in an interview with Rossiya-24 television.
Citing oil prices and the dynamics of balance of payments as key factors that affect the exchange rate, the minister said he expected the rouble to remain at current exchange levels if oil prices steady at $57 per barrel.
Brent prices reached a peak of $69.58 per barrel early in May before shrinking once again to below $55 in July.
"The rouble will stay within its fundamental value unless force majeure circumstances intervene," Ulyukaev stressed.
He associated the unforeseen circumstances with additional turbulence in the global capital markets, non-compliance by sovereign borrowers with their debt obligations, as well as sovereign or corporate defaults.
The Russian economy suffered a setback with falling global oil prices in 2014, rouble depreciation and several rounds of anti-Russia economic sanctions imposed by Western countries over Moscow's alleged role in the Ukrainian conflict.
The ruble, along with the Russian economy in general, began regaining its ground until the latest oil price drop.