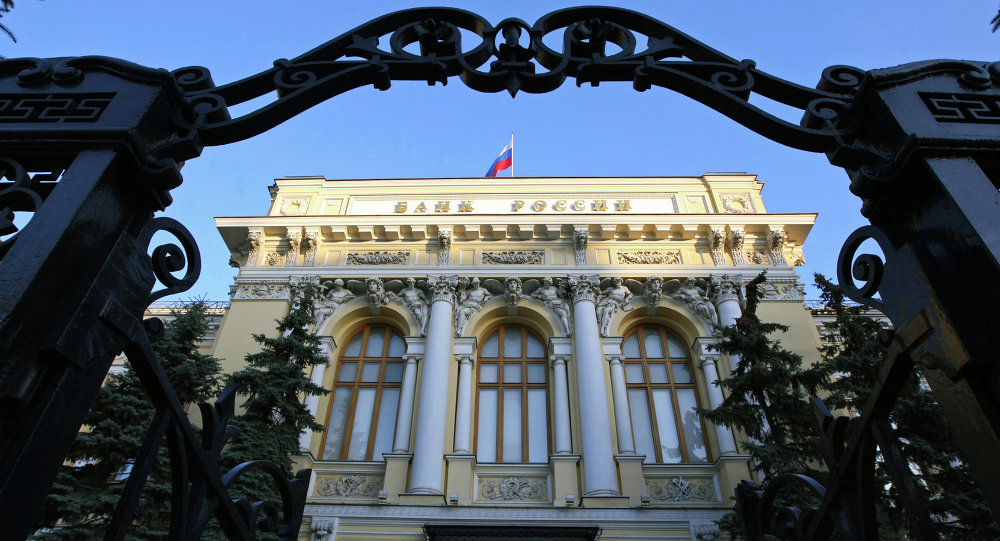 The Russian Central Bank expects Russia's economy to resume growth within three years under any scenario, the bank's head, Elvira Nabiullina, said on Friday.
"Overall, our estimates show that in the mid-term Russian economy will adapt to changes in external conditions, even if they are more considerable. All our scenarios suggest that over three-year horizon the GDP growth will become positive and inflation will reach the 4 percent target," Nabiullina said during a press conference following the bank's Board of Directors meeting.
Russian Central Bank Notes Foreign Interest in Assets
"As for a number of government recommendations not to participate in the placement of sovereign Russian bonds, there are other markets. I hope we would be able to take advantage of opportunities presented by other markets, although the overall financial market situation demonstrates interest in Russian assets, and we see that," Nabiullina said.
"Incidentally, investors' interest in Russian assets is appearing and we notice it with various financial figures, indicators, CDS [credit default swap] spreads and so on. But there are these limitations. I hope the Finance Ministry will undertake an appropriate policy and together with banks will be able to attract the needed funds."
The bank chief noted that the ministry has the ability to replace resources by borrowing from the domestic market, which she argued has sufficient market capacity.
Russian Central Bank Builds Monetary Policy on 4% Baseline Inflation Target
"In the baseline scenario, we see that we are set to reach the target of 4 percent. In a risk scenario, our inflation forecast for the end of 2017 is 5.2 percent. Here, the chances of falling short are quite high," Nabiullina said.
The baseline target can be reached by following a moderate monetary policy, she added.