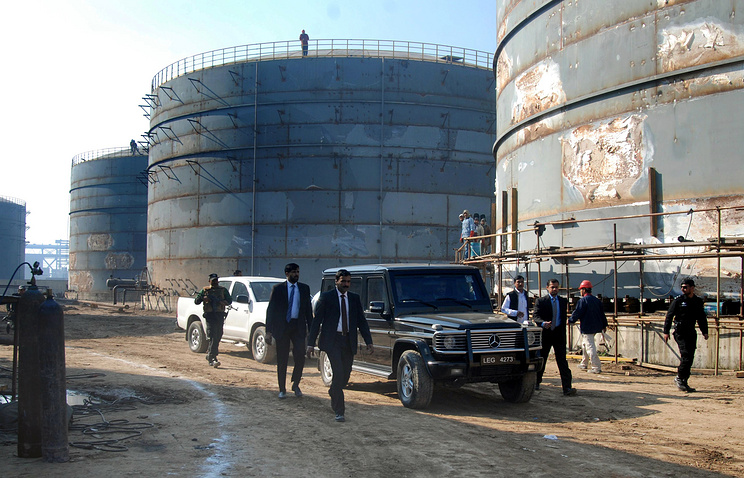 Russia's Deputy Energy Minister Yuri Sentyurin and Pakistani Ambassador to Russia Qazi Mohammad Khalilullah discussed projects in fuel and energy sector of Pakistan, the ministry said on Tuesday.
Special attention was paid to participation of Russian companies in projects in Pakistani's fuel and energy sphere, the ministry said. Certain matters of further joint activities within the framework of existing intergovernmental mechanisms of interaction until 2016 year-end were also discussed, the ministry reported.
The government of Pakistan approved construction of the North-South gas pipeline – the largest project in the history of bilateral economic cooperation between two countries.
RT Global Resources, a subsidiary of the Russian state-owned corporation Rostec, will build gas pipeline with capacity of 12.4 billion cubic meters per year in Pakistan by mid-2020. The 1,100 km pipeline will connect LNG (liquefied natural gas) terminals in the port city of Karachi in Pakistan's south and Lahor in the north of the country.