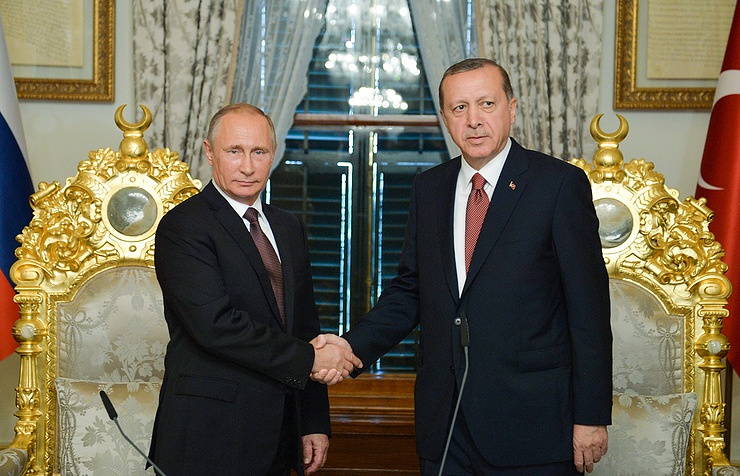 Russia and Turkey have signed an intergovernmental agreement on the Turkish Stream project.
The document was signed by the two countries' energy ministers after talks between Russian and Turkish Presidents, Vladimir Putin and Recep Tayyip Erdogan, in their presence.
"The agreement provides for the construction of two threads of the truck gas pipeline across the Black Sea bottom," CEO of Russia's gas giant Gazprom, Alexei Miller, told journalists earlier in the day, adding that these threads are to be built by December 2019.
After Russia abandoned the South Stream project in 2014 over the European Union's insistence on its compliance with the so-called Third Energy Package, it was decided to launch an alternative project – Turkish Stream. However talks on the project were soon suspended over a chill in Russia-Turkey bilateral relations.
After the two countries resumed full-format relations, the work on the Turkish Stream project was continued.
The project provides for the construction of a gas pipeline across the Black Sea bed to Turkey's European part, with further extension to the border with Greece. The seabed section is about 910 kilometers and the mainland section in Turkey – 180 kilometers. The project cost was earlier estimated at 11.4 billion euro.
Gas discount
Russia and Turkey agreed upon the gas discount within the Turkish Stream project framework.
"The new gas pipeline system Turkish Stream is another major cooperation project. We also agreed upon gas discount mechanisms within the framework of this project and broadening of our cooperation," Putin said.