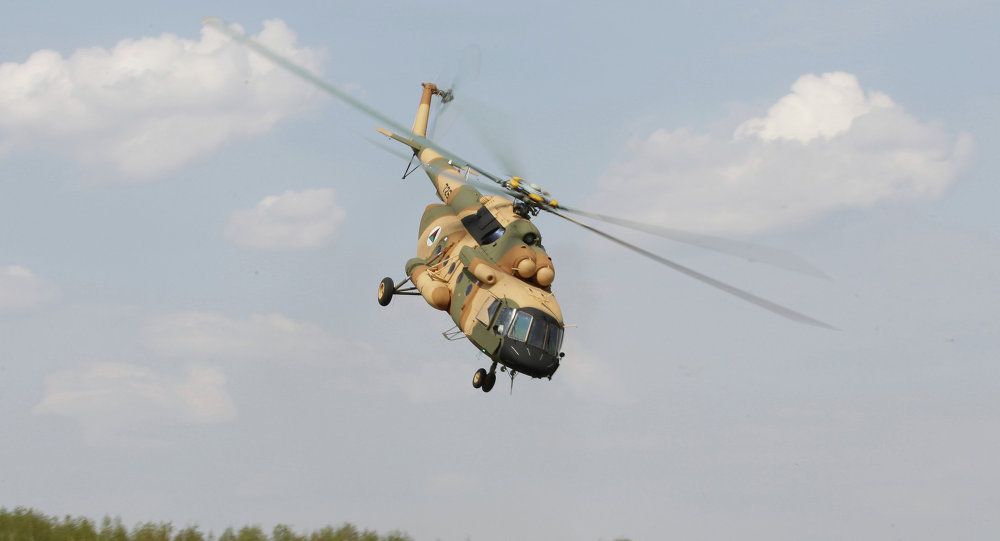 The Mi-17V-5 is the newest machine from Russia's Mi-8/17 helicopter family. Designed for the transportation of personnel, the vehicle can be used in search and rescue operations and be equipped with weapons.
Russia has already delivered 148 Mi-17V-5 military transport helicopters to India since 2015 and will deliver the remaining three outlined in the contract by the end of the year, Russian Helicopters designer and manufacture company said Tuesday.
"As part of the previously signed contract, Russia has supplied 148 Mi-17V-5 helicopters out of 151. We plan to deliver three more by the end of the year. Thus, the contract will be fully implemented by the end of 2015," a company spokesperson told RIA Novosti.
In 2008, Russia's state arms exporter Rosoboronexport struck a deal to deliver 80 Mi-17V-5 helicopters to India. The agreement was implemented before the end of 2013. In 2012-2013, the sides added three supplements to the initial agreement to deliver 71 additional helicopters before the end of 2015.
Last month, local media reported that the Indian Air Force (IAF) had proposed to acquire 48 additional Mi-17V-5, proven to be efficient in India's difficult climate and terrain conditions, for $1.1 billion.