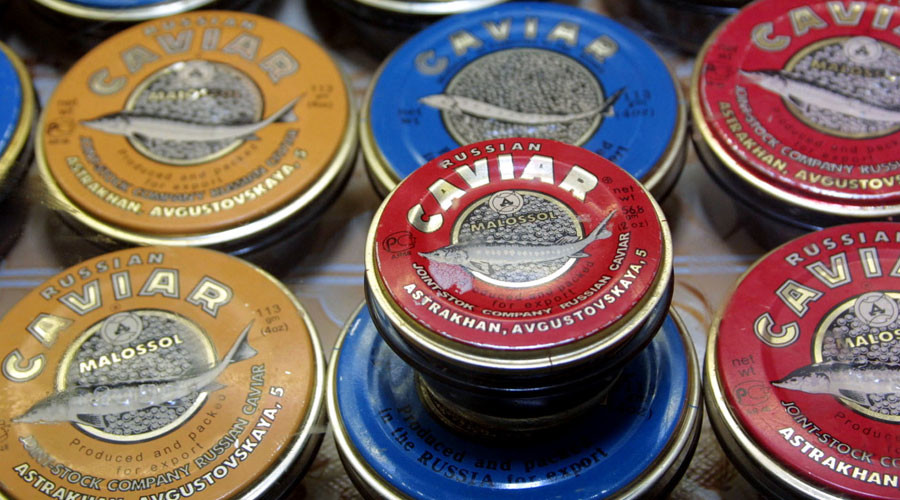 The Russian Caviar House will begin exporting black caviar to China in early June. Regular annual shipments of 100-150 kilograms are currently being planned, according to company director Saodat Sultanova.
"We have already started the process. As you understand, China has special import procedures. We have applied for authorization documents, and I assume that by the end of this month or early June, our caviar will be available for purchase in Beijing," she told reporters on the sidelines of the SIAL food exhibition in China.
Sultanova says it's difficult to estimate how much the company will sell as the market can be very unpredictable. Furthermore, there are local producers to consider.
"I think regular volumes of about 100-150 kilograms per year will be very good amount to start with," she said, adding that caviar is mostly a seasonal product.
The company's representative on the Chinese market Dmitry Kirilenko said Russian caviar will be sold at the same price as locally produced, or maybe a bit more expensive. According to him, a 30 gram black caviar tin costs over 1,000 yuan ($150) in China.
Russian Caviar House is the only Russian company allowed to export caviar abroad. It is the largest company in Russia cultivating sturgeon for future caviar production. The firm has 73 percent of the Russian caviar market, with annual production of up to 24 tons per year, three percent of which goes for export.
Five years ago, the Russian government lifted the caviar export ban which had been in force since 2002 after overfishing edged the sturgeon towards extinction. Exports of Russian black caviar tripled in 2015 compared with the year before, the Russian Ministry of Agriculture reported in February.