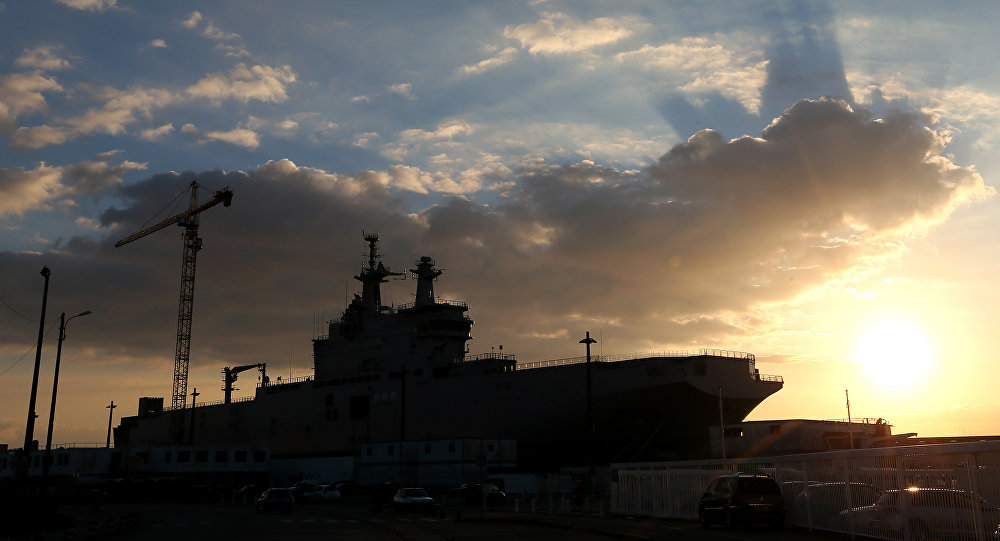 Russia will be the main equipper of the two Mistral-class helicopter carriers after France delivers them to Egypt, Russian Ambassador to Egypt Sergei Kirpichenko said.
"There is a principle understanding that the equipping of these warships will mostly be done by the Russian side. The issue of helicopters has been discussed. As far as I understand, the delivery of these two ships by France to Egypt is slated for this year. After they are handed over, a legal possibility appears in dealing with this issue," Kirpichenko told RIA Novosti in an interview.
In October 2015, Cairo and Paris signed a contract paving the way for Egypt's purchase of two Mistral helicopter carriers that were originally built for Russia, after France had officially terminated the 1.2-billion-euro (some $1.34 billion at current exchange rates) deal with Moscow.
Earlier this month, Egyptian Trade Minister Tareq Qabil said Moscow and Cairo were planning to hold negotiations on the delivery of helicopters for the Mistrals. However, Russian Minister of Industry and Trade Denis Manturov said that he did not discuss the issue with Cairo, adding there were such plans on the agenda in the near future.