During the 2014 BRICS summit in the Brazilian city of Fortaleza, Russian President Vladimir Putin said that Moscow prepared a draft BRICS Strategy for Multilateral Economic Cooperation.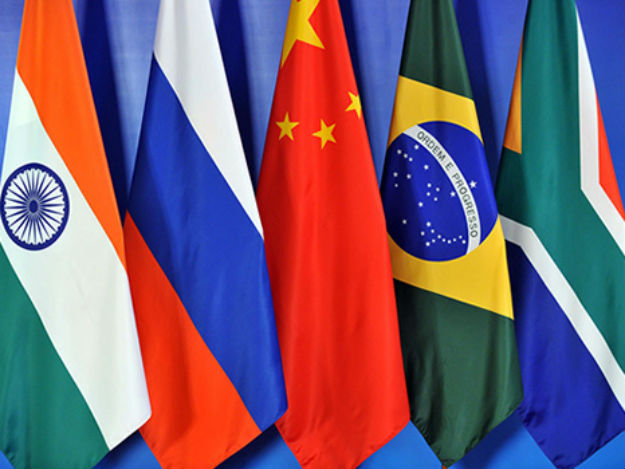 "There has been a presentation on the strategy recently in Brazil and this is a document which is to be adopted, which is to be taken as a core direction of the future economic cooperation based on the mutual complementarities of the economies of the BRICS countries," Georgy Toloraya [the Executive Director of the National Committee on BRICS Studies in Russia] told. "This is something which is aimed for the future, however, the practical steps which should be taken are also very important. You see how the Contingent Reserve Arrangement is now relevant to the situation in Russia."
The 2014 Fortaleza summit witnessed a landmark decision by the member countries, agreeing on the establishment of the New Development Bank (NDB) and the Contingency Reserve Agreement (CRA). The move is intended to create much needed alternatives to Western-oriented international financial institutions.
The primary goal of the CRA is to serve as a monetary backup in times of economic slowdown. The CRA is worth over $100 billion, with Russia's contribution standing at $18 billion.
According to the head of Russian Central Bank Elvira Nabiullina, currency pooled from the resources of the five member countries will act as a buffer and assist in "creating additional financial opportunities in case of a negative scenario."
"This situation with the Russian currency shows that this is not something artificial thought by some scholars. This is something that the five BRICS countries need, so there will be progress on this track. I believe that this is a very topical issue," Toloraya stressed.
The Russian ruble has lost almost 40 percent of its value during 2014. The slowdown in the country's economy has been exacerbated by a sharp decline in oil prices, as the country's budget is largely dependent on energy exports.
Economy is not the only item on the agenda. "With the dynamic world we are living, now it looks like the issues of global security come to the forefront, given Russia's strained relations with the West. This is of course not the regular agenda item, however, I believe this summit will have to address the issues of the world order, of the security, strategic stability, even the stability of unilateral sanctions, for example, and things like that related to the increasing geopolitical struggle," Toloraya said.
The BRICS countries represent about one-third of the global population and a combined economy of about $13.6 trillion. Following the latest BRICS summit and the creation of a BRICS bank, many experts have speculated that an alignment between the five member nations could provide a counterweight to the influence of the West.