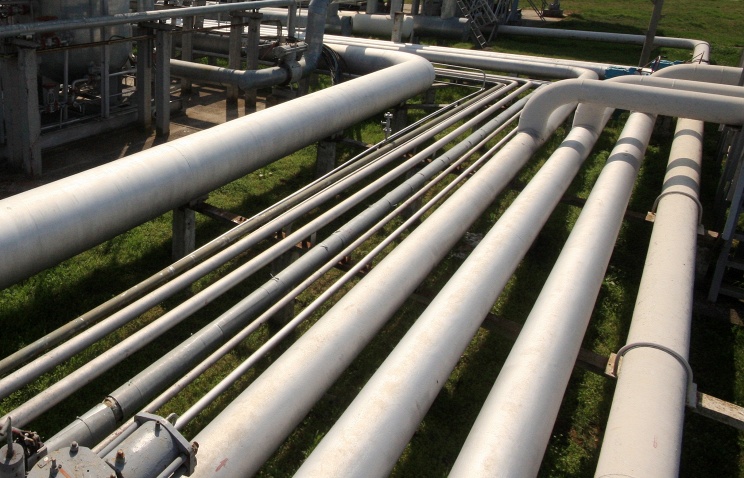 Russian President Vladimir Putin's decision to start supplies of gas to the port city of Genichesk in Ukraine's Kherson region has been implemented, Russian Deputy Prime Minister Dmitry Kozak has said.
"Gas has begun flowing from Crimea to the Genichesk district in Ukraine's Kherson region," Kozak said.
President's order
Earlier in the day, Putin ordered to consider a possibility of Russian gas supplies to the port city of Genichevsk in Ukraine's Kherson region at the request of the city mayor amid very heavy frosts, presidential press secretary Dmitry Peskov said on Monday.
"On behalf of the residents of Genichevsk, against the background of cold temperatures the city has been experiencing in recent days, the mayor asked Russia to ensure supplies of gas in order not to let the city residents freeze," Peskov said.
"Vladimir Putin has studied the appeal and, proceeding from humanitarian considerations, ordered to go through a possibility of such supplies so as to help Genichevsk residents live through heavy frosts," he said.
On January 2, 2016 in Genichesk air temperatures dropped below minus 14 degrees Celsius, coupled with the limited capacity of the Strelkovoye gas field. It reduced pressure in the city's gas distribution system, leaving over 1,500 consumers without gas supplies.
The Genichesk district of Ukraine's Kherson region receives gas from the Strelkovoye gas field but in the winter additional supplies were delivered from Crimea as well.