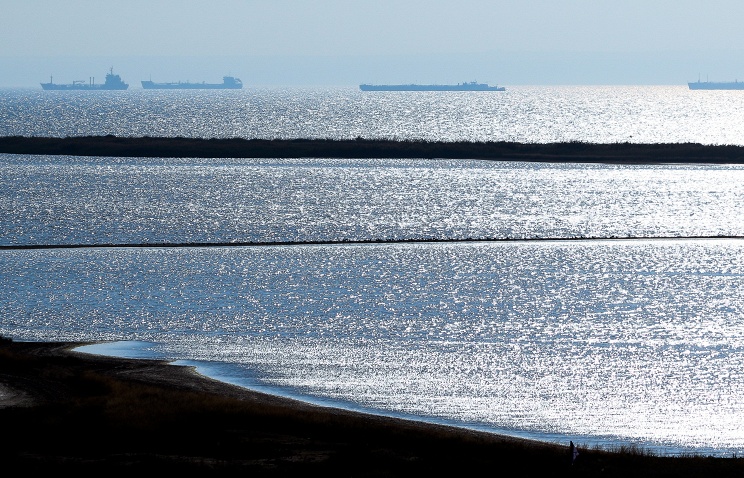 Russia has started laying the second optical fiber cable from mainland Russia's Krasnodar Territory to the Crimean Peninsula across the Kerch Strait, Communications and Mass Media Minister Nikolay Nikiforov said on Tuesday.
"We are in the process of laying a second cable. There may be more follow-up projects in the longer term," Nikiforov said.
He recalled that on the very first day of Crimea's reunification with Russia all radio communication channels with the peninsula went dead.
"But as soon as April 2014 the laying of a cable under the sea was completed within a record-tight deadline. The cable across the Kerch Strait has reliably linked Russia's Krasnodar Territory and all mainland Russia with the territory of the Crimean Federal District," Nikoforov said.
He is certain that the second cable will provide the peninsula with a stable communication link.
The head of the Crimean Republic Sergey Aksyonov said Crimea would now be able to stop using Ukraine's communication services.
"We have repeatedly heard people's proposals for disconnecting our communication system from Ukraine. From there we get a relatively small amount of Internet traffic, about 15%-20%. Now we can say that we are fully independent," Aksyonov said.
Ukrainian media last week quoted one of the organizers of the so-called food and energy blockade of Crimea, the peninsula's former deputy prime-minister, Lenur Islyamov, as saying Crimea would be disconnected from Ukraine's Internet resources and other communication systems. Aksyonov said the Internet blockade the Ukrainian radicals had warned to establish would cause a temporary loss of no more than 20% of the traffic.
"We have an optical fiber cable from the mainland. There is no risk. In the worst case we may lose up to 20% of Internet traffic we received from minor providers," Aksyonov said on December 28.