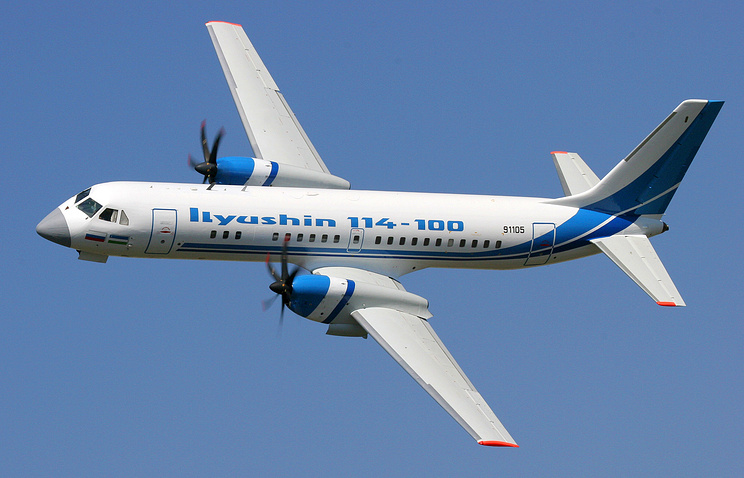 Russia will welcome the participation of Indian partners in the project to produce an Ilyushin Il-114 medium-haul turbo-prop airliner. Russian Industry and Trade Minister Denis Manturov said on Friday.
The minister made this statement at a Russian-Indian military and industrial conference in New Delhi.
"As part of this trip, we discussed with partners, with Indian companies, the possibility of such cooperation and agreed on the additional study of this issue. We implemented this project before and will continue implementing it. But if Indians display interest, we'll be glad to involve them in this project," the minister said.
The II-114 airliner was previously produced in Tashkent and last year a decision was made to restart its production. As the minister said, the plane's serial production will begin in 2020 in the Moscow Region.
"The participation of Indian partners is welcomed. Moreover, the closer cooperation, the more possibilities to sell this type of aircraft on the Indian market," the minister said.