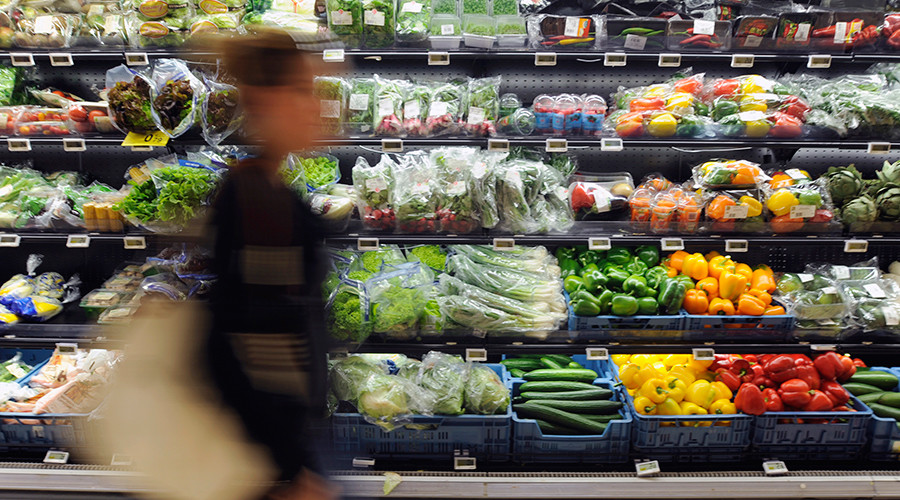 Russian President Vladimir Putin has signed a decree that prolongs economic sanctions on some Western products from August of this year until the end of 2017.
A ban on importing certain agricultural produce, foods and raw materials from countries that have sanctioned Russia was first introduced in the summer of 2014. Moscow extended its counter measures in response to anti-Russia sanctions in June last year.
The latest decree, aimed at "protecting Russia's national interests," followed suggestions put forward by Prime Minister Dmitry Medvedev in late May. Medvedev tasked the government with preparing a package of measures that would potentially be in force until late 2017. The draft package was then introduced to the president.
Putin's decree says that the government may offer proposals to change the ban's terms "when necessary."