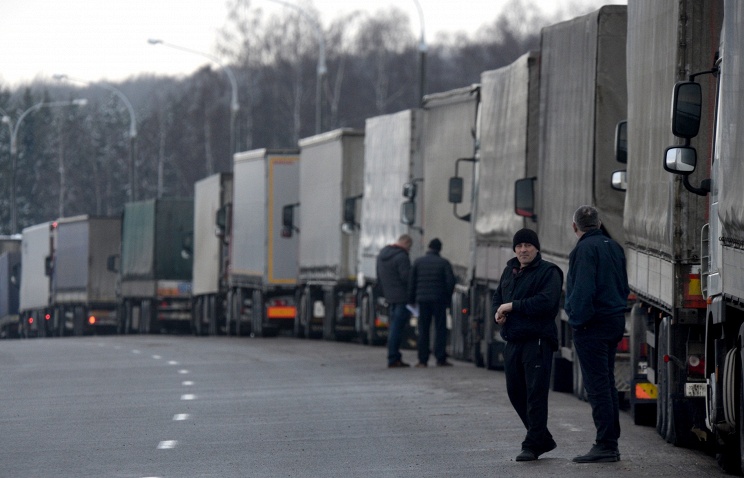 Russia and Poland agreed to exchange 170,000 haulage permits between the countries till end-2016, Russia's Deputy Transport Minister Nikolay Asaul told TASS Friday.
"The talks were successful. We received the quota we considered proper and in line with the quotas and market share we've had over the past three years," he said.
Each side will receive 170,000 permits till the end of this year, Asaul said.
As was reported earlier the parties failed to agree on new permits for 2016 at the previous round of talks, which was followed by a halt of the truck haulage across the Russian-Polish border starting February 1. On February 19, the countries agreed on temporary resumption of cargo transit. Asaul said then that Russian and Polish freight carriers would receive 20,000 permits for each country until April 15. Until that date the parties would continue to negotiate on quotas for the whole year.
Newly approved legislative and regulatory acts on control over international shipments by foreign transportation operators in Russia were the stumbling block as Poland was dissatisfied with the new regulatory rules.
According to Asaul, the Russian side has clarified its requirements to papers for the Polish side. "We've managed to keep the share of permits for third countries in the amount of 30,000 so the share of such permits won't rise as was wished by the Polish side," Deputy Minister said.
Representatives of the two countries will discuss haulage permits for 2017 at the end of this year, Asaul added.